Hey everyone!
WHOA did I just write "February wrap-up" in the title!? Is this the end of February already?! What!?! (I know I say this every single month but I am ALWAYS, ALWAYS amazed at how quickly time flies.)
February was a pretty intense month for me. It was busy and crazy and fun and exciting. There were times when I felt drowned by work and all the non-work commitments I signed up for, and there were also times when I am loving where I am at and excited for the future.
Yeah, so lots of emotions :')
Reading
This month I've been in between published works and beta-reading! Overall, I am enjoying the novels that I've read!
Muse of Nightmares (Strange the Dreamer #2) ★★★★/5 – I really enjoyed this sequel to Strange. The world building was amazing, and I loved that there was so much depth and backstory to each of the characters. Read my review here.
The Epic Crush of Genie Lo (The Epic Crush, #1) ★★★/5 – This book brought me back to my childhood because it is about THE MONKEY KING!!! (Who is btw a character in Chinese mythology lol.) The little Asian girl in me was squealing on the inside hahaha. It was a very fun read. Check out my review.
Not Your Sidekick (Sidekick Squad, #1) ★★★★/5 – This book surprised me a bit! While I was expecting a fast-paced, action-packed YA sci-fi novel, this story was slower and focused on the characters and their relationships, and…. I loved it! My review is here!
The Seven Husbands of Evelyn Hugo – I had high expectations to begin with, and because of that I was a bit nervous going into this book. But I am about half-way through now and I am already LOVING it so much. Just, WOW. Review coming up 🙂
I also joined in on the YARC challenge (my first real reading challenge, besides Goodreads!? GULP) which I am super excited for. As you can see, I've ramped up my Asian reads already haha 🙂
Writing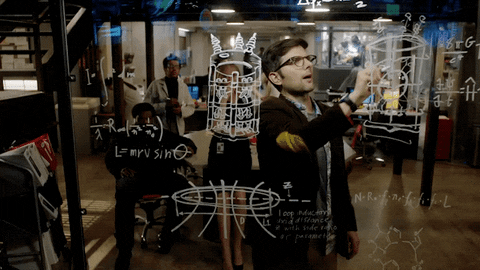 I didn't get much writing done in February per se, BUT this was still a super important writing month for me!
First, I heard back from most of my beta-readers who have finished reading Children of the Sun… and I'm getting good vibes!??! Although everyone has given me lots of feedback about where and how to improve my novel, it seems like overall they like the idea of the story and they like the MCs and AHH it makes me so excited hahaha 🙂
I've organized my beta-reader feedback into a spreadsheet here:
All in all, I've received some AWESOME feedback about how I can make the next draft better. To all my betas who are reading right now, THANK YOU SO MUCH!!!
Also……….. I started on the next draft of Children of the Sun. Right now I am working on big-picture stuff by taking a step back and looking at the structure of the novel as a whole, sorting out which parts of the plot must be fixed. This time I am using the 15 Beats Method for novel structure (which maybe I will talk more about in another post if anyone is interested?!) I am also going back to the drawing board when it comes to some of the characters in the novel. In my previous draft, some of the characters are really not thought out well enough, so now I am making sure I know my characters and their motivations really really well.
So yeah. Overall, I am SO excited about this next draft!!! It can only get better!!!
Blogging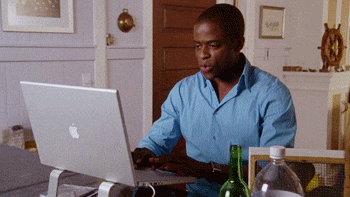 I really enjoyed blogging this month! I haven't written many discussion posts in the last while, and I kind of forgot how much I enjoy writing them. This month I got back into the rhythm of writing discussions, including these two posts here:
I also got to do some blog-hopping! Yay! Here are some of my favs from this month:
Alex @ Scribbles & Stories writes about the 5 most nerve-wracking things about starting a new writing project, which I can so totally relate to!
Sophie @ Me & Ink talks about some fascinating ideas for Harry Potter spin-offs which made me really, really happy hahaha 🙂
Stefanie @ Stefanie Crafts with Wool Paper Fabric made some of the prettiest thank you cards I've ever seen!!!
Margaret @ Weird Zeal announces the Women's History Month Reading Challenge, which is an awesome challenge to read more diverse books written by women!
Dominique @ 3C Style launched an eco-friendly clothing brand called Fashioned by Nature! I've been passionate about sustainable fashion recently, and I think it is awesome what Dominique and her team has put together! Check out their store here!
Marie @ Drizzle & Hurricane Books writes about how to stay positive while book blogging, which is such an inspirational post as always ❤
Life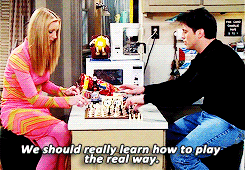 It's been busy! But great!
Work was exhausting, but fulfilling, but exhausting hahaha :') It looks like March will be a much more relaxed month for me which I am SO looking forward to.
I did more rock climbing! And I am getting stronger! It is addictive and I am LOVING IT SO MUCH! (I just want to scream that from the mountaintops hahahaha)
Self-care wise: Although I've been busy, I am kind of subtly working on this haha. Whenever I am feeling stressed, I tell myself "you are doing the very best that you can do right now". I also started to track my mood using an iPhone app called Daylio, which is helping me be more aware about my moods and how to control them better. For example I learned that even when I am having a bad day, I can always turn it around when I unwind with activities that I love (like sewing! climbing! blogging! writing!)
I announced a new sewing project I've been working on! Ahem…….
Yes!!! It's my wedding dress! More details and pictures here!
What's Happening in March
I am GOING ON VACATION TO AUSTRALIA!!!!!!!! I am SO, SO excited for this (you wouldn't believe hahahaha.) The truth is, I haven't travelled in a very long time (because life) and I am in despite need of a getaway.
Because of this, I will be on a mini-blogging hiatus from March 2 to March 13. I also haven't been on a blogging hiatus for a while haha, and I'm sure I'm going to be tempted to blog-hop and peak at my comments and stats…. but I'm going to try to take a real break. As much as I love blogging I think it'll be good to come back with fresh eyes!
More wedding planning madness.
I am going to finish revision planning for Children of the Sun. This means an updated outline with a detailed list of scenes, more in-depth world building and character sheets/arcs. My plan is to be ready to rewrite in April (just in time for Camp Nanowrimo!)
How was your February? What were your favourite reads this month? What are your go-to mantras and activities for self-care?