Hello everyone!
Tomorrow (Tuesday Feb 5th) is Chinese New Year! I thought that this would be an awesome time to announce a reading challenge that I am participating in this year. (This was all planned. I swear.)
(Alright, it was kind of a coincidence haha… which means it was meant to be!)
Anyway. Deep breath in.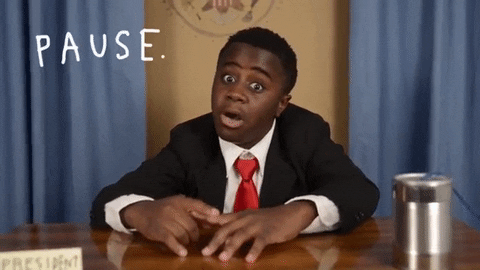 I'm signing up for a reading challenge!?!
I've been doing the Goodreads challenge for several years now, but despite hearing about reading challenges everywhere on the blogosphere… I haven't signed up for any other reading challenges so far. And that's because, being a mood reader, I have serious commitment issues when it comes to sticking to my TBR lol 🙂
BUT I think I am going to give it a try this year with the YARC reading challenge! For those of you who haven't yet heard about this challenge, YARC stands for Year of the Asian Reading Challenge, hosted by CW, Lily, Shealea, and Vicky. It is basically a reading challenge dedicated to books by Asian authors. I love that this reading challenge is flexible in that we can set our own goal, whether it is 10 books or 50 books. So yes! I am hopping onto the reading challenge bandwagon 🙂
Being born and raised in China, I love reading about Asian characters and I also love to write about Asian characters in my own WIPs. Last year I read 7 books by Asian writers, which is good, but I'm hoping for maybe a bit more this year? We will see!
Since I am a reading challenge newbie, and I want to give myself an obtainable goal, this year I am going for 1 to 10 books total, which would put me at the Philippine Tarsier level. Who knows? Maybe I will surprise myself and score the Indian Cobra level haha 🙂
My YARC 2019 TBR
Since I am a mood reader, I'll just start off with a small TBR of 5 books for now. I am sure that more books by Asian authors will spark my interest later on this year!
I am so excited to read these books. I've been wanting to read Starfish since forever (how come I haven't read this book yet!?) I am definitely curious about The Epic Crush of Genie Lo which sounds like such a fun book. Monstress is a graphic novel that I received as a gift over Christmas, which I am looking forward to reading. Not Your Sidekick is new to me but it sounds super fun and awesome. And lastly, Little Fires Everywhere is my adult book for this challenge haha, since one of my goals this year is to read more books from the adult genre… since I am technically an adult now? Lol. (Don't get me wrong- It is perfectly all right to read YA as an adult! It's what I've been doing for years! This is a discussion for another day!)
Are you signing up for the YARC 2019 challenge? Do you have any books by Asian authors on your TBR? Which reading challenges are you participating in this year?