Hello everyone!
Happy New Year! How is 2020 treating you so far? The new year is always exciting for me. Even though the idea of new year resolution is a bit cheesy, I like the idea of reflecting on what I've done in the past year, and setting goals for the upcoming one.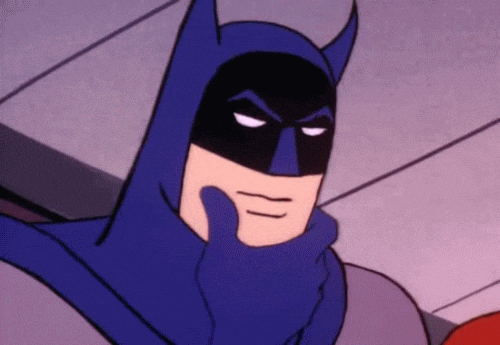 2019 Reading Goals
I talked a lot about my reading in 2019 in my last post here, so I don't want to repeat too much of it in this post! In short, here were my goals from 2019:
Read 50 books. (Nope)
Read more science fiction. (Yup)
Finish my Harry Potter re-read. (Nope)
Read more adult fiction and classics. (Nope)
Finish the YARC 2019 challenge of reading 10 books by Asian writers. (Yup)
I am glad that I met my goal for reading more sci-fi, although I've enjoyed contemporary books as well. I am also happy to have read more books by Asian authors and met my goal for the YARC 2019 challenge! Some of whom are very relatable for me as a Chinese-Canadian, such as American Panda and the Green Bone Saga series.
I didn't meet some of my goals (e.g. the Goodreads reading challenge, and finishing the HP re-read)…. And that's okay. I am a mood reader after all- I read what I want to read, when I read it. And I've realized the hard way that trying to fit my reading into a strict regime only gets me stuck in reading slumps, which are not fun. I would rather continue reading what I want to read, rather than not feeling like reading at all.
One thing I've noticed is that my writing mood is inversely proportional with my reading mood. When I am in love with my novel, I don't want to read any other novels. AND while I am in love with a novel or a series, I want nothing more than to binge-read said novel and series, and leave my own novel on the back-burner. Since my writing goals and reading goals are both very important to me, I'll have to consider how I want to balance them out haha.
2020 Reading Goals
1: Read 40 books.
I did not succeed in my goal of 50 books last year, though I was close to reading 40 books, so I think 40 books might be a challenging yet achievable goal for me. (I'm at 0 books now, but…… don't you worry I will have more by the end of the month, promise!)
2: Clearing the Hoard Bookwyrm Challenge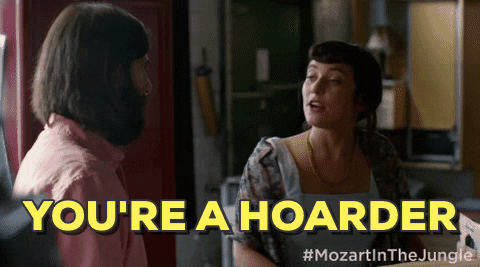 I really love this idea from the Caffeinated Fae about reading the books on my bookshelf. As you guys know, I have a small bookshelf of physical books since I borrow most of my books from the library. However, this small bookshelf has been exploding with books that I've accumulated over the last year! And most of the books on this shelf I have not read! When I am looking for a book to read, I often look for a book from the library rather than picking up a book that I've already read……. Isn't that super weird?
The rules of the Clearing the Hoard challenge is to read a book I own once every month, and after I'm done, decide whether it is a keeper or whether I should find it a new home. I'm going to adapt it a little bit for me to make the rules a bit flexible: rather than one book a month, I'll aim to read a total of twelve books from my shelf by the end of 2020. This does not count any newly purchased or received books from 2020.
3: No genre restrictions.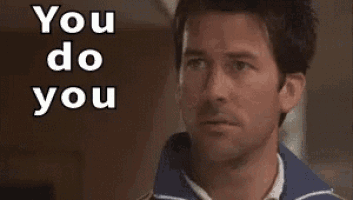 I think last year I really burnt myself out trying to read adult books and classics. Sometimes I forced myself to read a book when my heart wanted to read a different book. I really don't want to have to struggle with this any more. A book is a book is a book, and reading should be enjoyable. I'm just going to read whatever I want.
2019 Blogging Goals
Keep it up with my twice-weekly schedule. (Yup)
Join the 2019 Discussion Challenge with the goal of 12 posts. (Yup)
Guest posts! (Yup)
Comparatively, my blogging goals for 2019 are looking on point! I was able to keep it up with my twice-weekly blogging routine, and even had some bonus weeks where I scored 3 posts. In total I've made 112 posts in 2019, which means an average of 2.15 posts per week:
As you guys can see above, I've posted twice every week. In September, October and November, I've posted three times every week.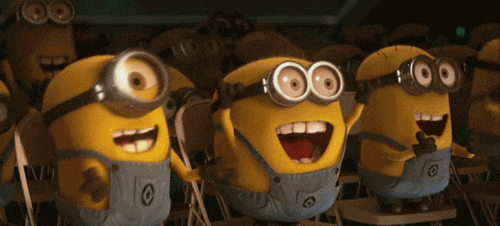 I was super glad to have met my Discussion Challenge goals. Discussion posts are some of my favourites to write, and I was very proud of these babies. Here are some of my favourites:
I also started a series called Writers' Corner, which featured one author interview, excerpt, or guest post every week. I really enjoyed doing this feature which allowed me to meet many writers at various points in their journey, and learned about some of their writing and editing processes.
2020 Blogging Goals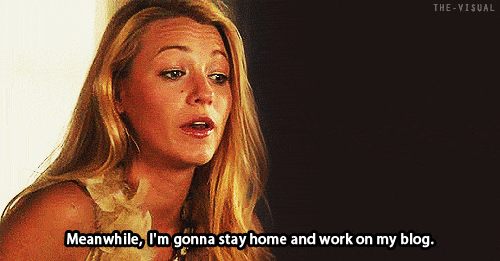 1: Post twice every week. (Mondays and Thursdays)
This is what I've done for the past few years, which really worked well for me, so I'm hoping to continue. (Yes…… this week I did Tuesday and Friday, but I'm hoping to get back on schedule soon!)
2: Reply to blog comments twice every week. (Tuesdays and Fridays)
Okay. Let's be honest here friends. I've been pretty sucky when it comes to replying to blog comments on time (though I eventually get to them.) I don't think I could reply to blog comments instantaneously as I had when I first started blogging (my day job is much more busy than it had been two years ago) however I think twice weekly is achievable for me. And I'm giving myself specific days otherwise I wouldn't stick to it lol.
3: Blog-hop once every week. (Sundays)
Towards the end of the year, I became a bit better when it comes to blog-hopping, and I found that Sundays worked the best. Before sitting down to write my blog posts on Sundays, I like to scroll through my WordPress feed to read a bit about what everyone else is up to.
4: Update my Reviews Index and Writing sections.
The "Reviews by Rating" and "Reviews by Genre" parts of my Reviews section are fairly accurate, however my Reviews Index is terribly out of date. I am pretty sure 50% of my reviews aren't up there LOL. I would also like to update the Writing section, since a few things have happened since I last revised those pages.
5: Participate in the Discussion Post Challenge again with a goal of 12 posts.
Again, I love discussion posts, but sometimes I don't write them unless I force myself to write them, lol. (Admittedly, it's easier to post a review or tag!) The goal of 12 posts was achievable and not too stressful last year so I'll try it again this time.
What are your reading and blogging goals for 2020? Are you joining any challenges or readathons?