Hey everyone!
We'll be wrapping up the 2-year blogiversary celebration with the second half of my Q&A answers! Thank you to everyone who had sent in your questions- I definitely had a lot of fun coming up with answers haha. (There were some toughies in there too!)
For those of you who haven't entered my giveaway yet, there is still time!! Scroll to the bottom of this post for the link 🙂
Are you finding it harder to come up with ideas for new content? How do you keep things fresh? (Blake Leftly @ Feed the Crime)
Actually, not really, even though I've been doing this for a while. I only post twice weekly, and typically one of these posts is a review. For my other post I write about whatever I feel like! If I have an opinion about a topic that I am itching to get out, I'll write a discussion post. If I just finished a DIY project or if I have recent travel pictures that I want to show off to the world, I'll make a post about that. If I am really stuck on post ideas, I'll dig up a tag that I've been meaning to do for a while :')
That being said, I do definitely want to do some more creative and different things on this blog in the upcoming year (will talk about this later!!)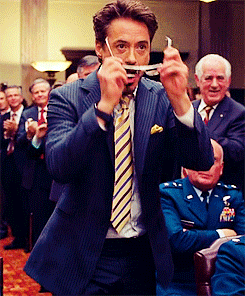 What do you find most challenging and most rewarding about book-blogging? (Reese) What is your favourite thing about blogging? (Febie) What would you say is the most challenging part in keeping an active blog? (Steph @ Steph's Story Space)
Most challenging aspects:
Finding the time to write posts, replying to comments and blog-hopping. I love doing this but sometimes time is the limiting factor!
Dealing with fluctuating stats! I know I shouldn't care about stats too much but when they aren't doing as great, I get worried hahaha…
Most rewarding aspects/ Favourite things:
Having an endless list of books to read! It's a bottomless pit!
Being inspired to read!
Meeting lots of cool people through the blogging & book-blogging community!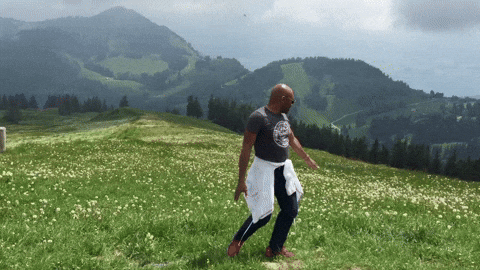 Do you have a favourite blog post you've written? (Marie @ Drizzle & Hurricane Books)
Wow this is really hard!!! I feel like all my blog posts are my children and choosing a favourite is like picking a favourite child hahahaha :') One of my favourite posts is this reflection about turning 28:
Photo by Alexandru Tudorache on Unsplash
Do you have any goals for this new blogging year? (Marie @ Drizzle & Hurricane Books)
Yes!!! I had a chance to think about where I want to go with my blog over the past few weeks. Here are some goals that I've set and changes that I might implement coming up:
Improve (& maintain) the organization of my blog. I've already started to do this but there are still some pages that will need some touch-up!
More involvement on other platforms such as Goodreads, Twitter, and Instagram! I am starting to get a bit addicted to Twitter, but Goodreads and Instagram are still works in progress 🙂
Maybe… more collaboration in this upcoming year? I'm thinking guest posts, blog tours, and other fun stuff. More info coming up!? 😀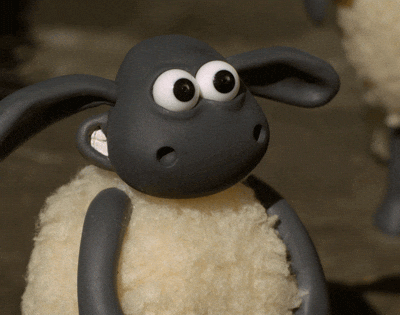 What was the best piece of blogging advice you've received? (Beth @ Reading Every Night)
The best practical blogging advice I received was to develop a schedule for making posts (and sticking to it!) In the past, I've had several blogs that never really kicked off, because I started off posting very regularly but my energy and enthusiasm petered off over time. However, this time around, I made a commitment to posting regularly over the long term, which allowed me to become acquainted and involved with the blogging community 🙂
Why the nautical theme? (Nicholas)
Hahahahaha that is a funny question! I guess I like whales 🙂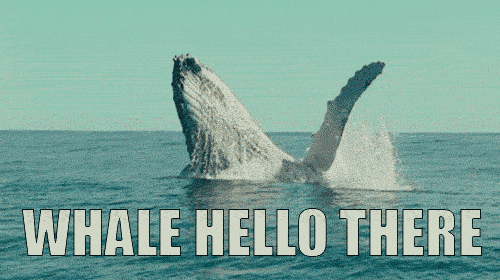 Do you think becoming a book blogger has made you read more? (Sophie @ Me & Ink)
Absolutely! Being surrounded by other bloggers who love reading and talk about their favourite books all the time, I can't help but want to pick up these books myself. Also, part of my struggle before was that, although I liked reading, I never knew how to find books that I would enjoy. Now I don't have any problem with that 🙂
Do you review books when authors contact you requesting it? (Jasmine @ How Useful It Is)
To be honest, I've been terrible when it comes to replying to these requests. Unfortunately, I don't have the time anymore to read these works, on top of other books that I want to read. I will soon update my About page to say that I am no longer accepting reviews.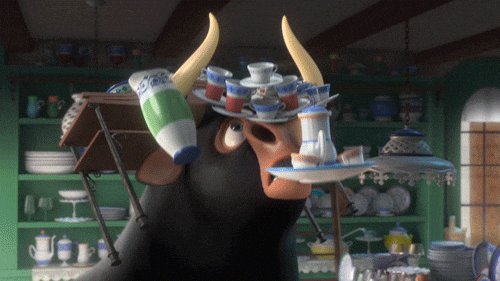 Do you only review fiction or nonfiction too? (Jasmine @ How Useful It Is)
I mostly read fiction, so probably 99% of my reviews are for fiction. However if I read a nonfiction book I would likely review it as well. I would probably find it easier to review an instructional book (for example, a book about writing techniques) rather than a memoir/autobiography (because that will be like judging someone's life, which is kind of mean I guess?)
What are some of your favourite genres to write in? (Marie @ Drizzle & Hurricane Books)
My current WIP and my previous novel are sci-fi. I'm really loving this genre so far since some of it was inspired by what I studied in school. It feels great to be able to use the knowledge in a creative way!
What was the best piece of writing advice you've received? (Beth @ Reading Every Night)
"Write the first draft with the door closed and the second draft with the door open," was a piece of advice that will always stick with me. The idea is that we should write the first draft without sharing parts of the manuscript with others, so that we won't let the trajectory of our plot or the essence of our story be influenced by others' opinions. However when it comes to editing the novel when it is finished, it is important to share it with others so that they can point out flaws in the plot that we could not find ourselves. Usually I find it pretty easy to stick to the first part, but it is always a step outside my comfort zone to share my writing with others :')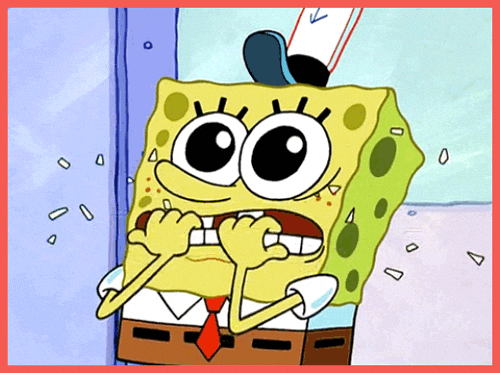 What are the places you'd dream of visiting someday? (Marie @ Drizzle & Hurricane Books) If you had to pack up your whole life and move to a new country, where would you go? (Beth @ Reading Every Night)
There are so many places I want to visit! These days I am in love with nature and outdoorsy activities, so I want to go to Vancouver Island and Interior British Columbia, which are places that are close to where I live with lots of hiking and parks. In terms of other countries, I want to go to Japan, Eastern Europe, Alaska, everywhere!
In terms of where I would move to, hm, I've lived in a handful of different countries so far (China, Switzerland, Canada)……. and I kind of like Canada so far (multiculturalism! universal health care! lots of wide open spaces and trees!) so I think I will stay 🙂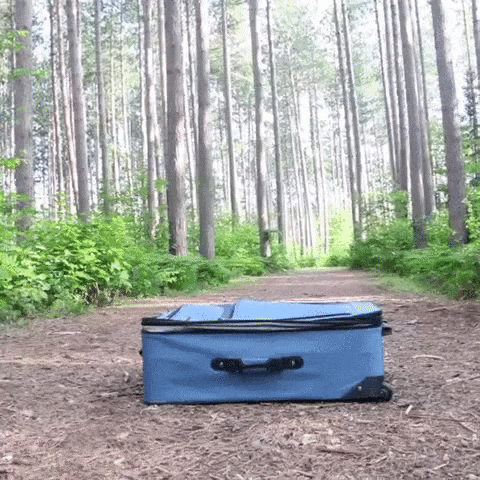 How does it feel getting married? (Michael)
The wedding planning process has been stressful (though rewarding!!) It's been amazing to see how ambitious ideas taking shape (like the DIY wedding dress project haha & my fiancé's DIY origami wedding bouquet.)
Wedding planning aside… My fiancé and I have been together for a while (I think 6 years now? 7?) so it's exciting that we are moving onto the next stage of life. Overall I am happy to be marrying to my best friend 🙂
What is the least common thing you are a fan of? (Esther @ We've Got Pockets)
I love mason jars and I use them for EVERYTHING. Craft supplies, spices, even as a mug to hold my tea haha.
What was the best piece of life advice you've received? (Beth @ Reading Every Night)
I was in Switzerland for a pharmacy school rotation before. One of the hardworking and knowledgeable ladies that I've met told me to "Do what you love and become good at it." Although I loved Switzerland I actually ended up hating the rotation (it was administrative and boring and so NOT me,) but I'll always take that piece of advice with me.
Along the same lines, I recently read in StrengthsFinder 2.0 (through a workplace book club): A large part of what we learn in school and at work is to improve on our weaknesses, but it is more effective to build on our existing strengths! The idea is that everyone is naturally talented at some things (whether it is being creative, disciplined, relational, etc,) and they will make exponential gains in these areas compared to an area where they have average skills. Einstein likely didn't spend his spare time trying to improve his calligraphy, and Beethoven was probably not concerned about his inability to dribble a basketball. This changed my perspective on things a bit: There are some things that I know I am naturally bad at (like team sports & going to late-night parties!!) and…….. that is TOTALLY okay for me to NOT work on these things and instead be the nerd that I am :')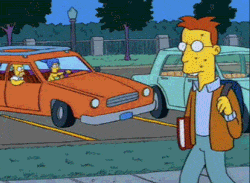 How would you answer some of these questions? Let me know in the comments!
Psst!!! My 2-year blogiversary giveaway is still happening!! You guys have until June 15, 2019 at 24:00 (midnight) Pacific Time. I will choose the two winners randomly from the Rafflecopter entries (see below!) Winners will be announced on June 17. Click here (or the happy fishy below) to check out the giveaway post.