Hey everyone!!
So it's been a while since I last posted about my DIY wedding dress, and YES my friends, it is still happening!!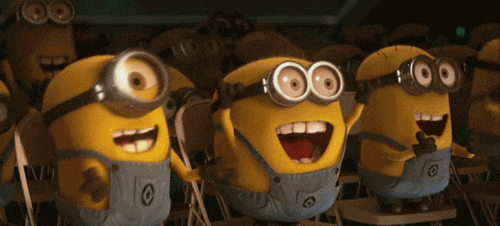 (Psssst….. This is the second post in my Wedding Dress series. If you are curious about what I did up until now, check out my first post here!)
Today I want to share with you guys my progress so far. If I were to describe it using words… it's been stressful and there were times when I really wanted to pull my hair out and throw my dress and sewing machine out the window but thank goodness I didn't do that hahahaha. Nothing beats the feeling of meeting a challenge and then finding a solution, which is why I do half the things I do 🙂
And yes! There are pictures! I'll show you guys some of the progress pics that I've taken along the way. Unfortunately sometimes I am so impatient so I didn't take photos of all the steps. Also, this post isn't intended to be instructional (I don't think I am not qualified to do any sewing instructing hahahah), rather just to give you guys a visual of how my wedding dress is made 🙂
#1: I laid out my wedding dress bodice pattern that I made previously.
(Note that I already tested this pattern out using thin muslin-like fabric so I know that it fits me well!)
This time since it is for the real deal, I decided to go with a canvas-type fabric, which I heard is good to use for corsets and bodices. Another option is corset coutil, however it is a bit more expensive and also not available where I am from. Canvas doesn't look as nice however this is going to be the inside layer so no one is going to see it. (Aka. I totally cheaped out and this came to bite me later hahahah)
After cutting out the fabric, I joined the pieces together. I made two of these so that they can be combined together.
#2: I sewed the two pieces of the bodice, wrong sides together.
As you can see, I made four rows of stitches per panel. This also creates the boning channels (ie. the tracks or pockets where the boning will go!)
This was a really time-consuming step, so it was an excellent opportunity to put on a good audiobook. I believe I was listening to Girls of Paper and Fire at this time which made time fly by 🙂
This is also the point where I regretted using the canvas fabric. You see how the edges are frayed? The fabric actually frays SUPER easily. I was worried that the fabric will unravel as I walk down the aisle and I had a panic moment haha. Later I found that the solution was to paint the edges with a glue-water concoction, which was a good work-around :')
#3: The fun part! Time to prepare the boning!
What is boning? Great question! I did not know that these things existed until I looked into making wedding dresses hahaha.
If you've ever tried on wedding dresses or costumes, you may notice that, in certain cases (but not always), the bodice is pretty heavy. That's because there are these metal pieces that help keep the shape of the bodice. These days there are wedding dresses that do not require boning, however if you want a ball-gown shape dress (like me!) then boning is essential.
Why use boning? If you stretch a piece of fabric taut, you may notice that horizontal creases appear. This can be unflattering especially on a wedding dress bodice. However to prevent this, while still having a very fitted dress, you can insert boning along the seams which will eliminate the horizontal lines (because of some complex physics phenomenon which I cannot explain.)
In the top two pictures, I measured the lengths of each of the boning channels. Then it was time to cut the spiral boning and apply the tips. I was super excited for this step since it meant I could pull out my old jewellery-making wire cutters and pliers again (hello transferable skills!!!) However little did I know, corset boning is actually VERY tough to cut. I ended up enlisting my fiancé's help for his grip strength haha.
#4: Inserting the boning into the channels…
I got way too excited after the boning is finished haha, so I completely forgot to take in-progress pictures here. However here is me wearing the completed bodice in front of the bathroom mirror.
Just want to let you guys know that this is the inner layer of the bodice. As you guys might notice, the fabric is rough and plain, perfect for providing structure. However I will be adding a prettier layer on top!
#5: Lastly I attached the bodice to the petticoat.
If you guys remember, I bought an old wedding dress from a thrift store for $50. Although I really was not a big fan of the off-yellowish colour or the embroidery (which looked all right from afar but very cheap up close), I did like the shape of this dress. I also knew that petticoats are super duper painful and difficult to sew XD
So what I did in this next step was to detach the top from the bottom, and sew the bottom petticoat to my self-made bodice:
#6: The progress so far!
This is what I have so far. It looks like the finished product but it isn't- not yet!!
My intention is that this is the inner layer of the dress which will provide the structure (a well-fitted top and a ball-gown shaped bottom.) Next step is to sew the outer layer of the dress, which will be an opaque fabric with pretty floral embroidery! I'll also be sewing some fancy bridal buttons onto the back!
Are you working on any DIY projects at the moment? What do you like to do as a hobby?