Hi everyone!
Wow we can finally say that the year is half over. Can you believe it? In my mind, 2020 feels like it has just begun. On the other hand, its been a heck of a year so far in many ways and I can't wait to move onto 2021.
June was a roller-coaster of a month for me. First of all, it's been a tough world out there this month, and I really hope that we will come out of it kinder and more compassionate.
For me personally, having completed the latest draft of my novel (and still waiting on feedback from my author mentor), I found myself with a lot of spare time which meant I had some time to unwind and get lots of reading done and even some sewing.
In the past few days, one of my dogs fell sick so we've taken him to the animal hospital. I really hope he will be all right.
Did I mention that I am 8 books ahead of my reading goal for 2020??! I don't think I've been this far ahead before haha 🙈 I might revise my reading goal to be a bit more ambitious, but I can foresee life getting super hectic towards the end of the year so I'm not sure – we'll see!
I read finished 7 books this month and started an 8th book (which is a record for me!) Overall it was a great reading month and I enjoyed most of the books I've read.
Yes No Maybe So was a sweet YA contemporary with a bit of a political twist. I really loved the diverse cast of characters and the slow-burn romance. The MCs took some time to warm up to each other, but they had great chemistry and I was rooting for them the entire way. (❤️❤️❤️❤️/5 stars! Check out my review here.)
After reading The Kiss Quotient, I couldn't wait the read the sequel, The Bride Test. Although I enjoyed the book overall, I did find that the pacing was off and I didn't always understand the actions of the main character. I liked the first book more! (❤️❤️/5 stars! Review coming soon.)
Jo & Laurie was a recently-released retelling of Little Women. I'm usually a bit intimidated by historical fiction and classic books but I thought this was a fun retelling that was easy to read. It definitely makes me more motivated to read the original Little Women (which has been on my TBR forever!) (❤️❤️❤️/5 stars! Check out my review here.)
The Great Gatsby: A Graphic Novel Adaptation (ARC) was a beautifully illustrated graphic novel adaptation of the famous classic. I easily gobbled it up all in a day. I loved how it borrowed famous lines and quotes from the original novel and gave an accurate depiction of the events. This also makes me want to read the original too! (❤️❤️❤️/5 stars! Review coming soon.)
Counting Thyme was a sweet MG contemporary novel about a girl whose brother was undergoing experimental treatment with cancer in New York City. I loved how it focused on the struggles and emotional ups and downs of the entire family. Although Thyme loved her brother and wished for his recovery, she also secretly wished to move back to California where her best friend was. (❤️❤️❤️❤️/5 stars! Review coming soon.)
After hearing so much hype about Felix Ever After, I couldn't wait to read this book! I loved the diverse LGBTQ+ cast of characters and the dynamic relationships between them. I also loved Felix's voice which was raw and candid. (❤️❤️❤️❤️/5 stars! Review coming soon.)
I Killed Zoe Spanos (ARC) was a YA mystery/thriller inspired by Rebecca, one of my favourite classics of all time. This novel gave me all the haunted, chilling vibes and kept me guessing until the very end. (❤️❤️❤️/5 stars! Review coming soon.)
I just started Girls of Storm and Shadow and about 10% through now. I liked the first book so I am curious to see where this one leads!
At the end of May I sent off my revisions to the mentor!!! I was so excited to have her read it and yet so so so nervous. Part of me was proud of my revisions, I really think I made the story better. And yet the other part of me was filled with self-doubt! And sooooo June was a month filled with nerves and anticipation.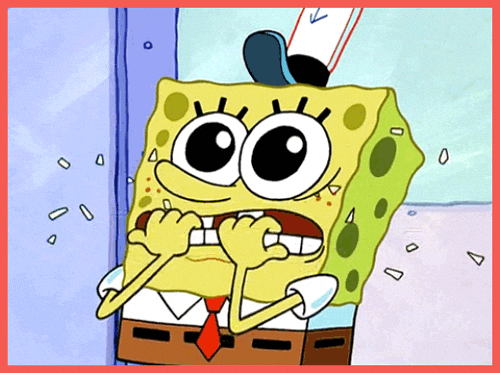 Just a few days ago, I heard from my mentor who said that she was loving my edits so far and she'll aim to send me her feedback soon!! 😃
In the mean time, I started compiling a list of agents to query (this has been a time-consuming process but so, SO important! Because not all agents are equal! Some agents will do wonders with your work and some agents are bad!) I am definitely NOT an expert on this but…… let me know if you want to see a post on some of the tools I use to research and compile agents? (Specifically, Publishers Marketplace and Query Tracker!)
Also, I signed up for Camp Nano this month! I am planning to use the month of July to go through the revisions from my mentor once I receive them, and in the mean time…….. psssst I started plotting a new manuscript.
June was kind of a big blogging month! As you guys know, I celebrated my blog's 3rd year blogiversary back in May! In June I wrapped up the giveaway and answered all your Q&A questions. If you want to take a peek at these posts, here they are:
I also featured some awesome people on Writers' Corner this month, including the amazing Melissa de la Cruz, Margaret Stohl, and Kit Frick! Isa Muh'd kindly contributed a guest post and a Q&A as well!
Last but not least, I read lots of amazing posts around the blogosphere!
This month has been full of ups and downs for me personally. As much as I love writing, I loved being able to take a step back and have more personal time. As a result I ended up watching some (awesome) movies.
One of my favourites this month was Ne Zha which I loved. (I know I rambled about this already in one of the Q&A posts but bear with me please!!!)
Ne Zha is a Chinese animation based on a popular Chinese mythology about a child who was fated to be an evil villain. In this movie, the trouble-maker Ne Zha was ostracized by other children his age… but he decided to fight against his fate and save the world (and even make a friend in the process.) The character Ne Zha was so relatable and watching him struggle and succeed warmed up my heart! In addition to being a good movie, I loved that this brought one of my favourite childhood stories to life with lush and beautiful animation.
After reading Jo & Laurie I wanted to watch the 2019 adaptation of Little Women right away. I loved this movie so much!!
My city is beginning to re-open again and restrictions are loosening up. Because of this we've been gradually meeting friends in small groups and going to some restaurants. Of course businesses are taking precautions with masks, gloves, etc, but overall I am glad that things are beginning to feel normal again.
However it made me sad when we went to eat at a nearby Chinese restaurant which used to be bustling with customers and often had wait times. When we went this past week, it was quiet in comparison to the other restaurants around the area which were beginning to get business. We had a great experience with this restaurant. They had taken many precautions against COVID-19 (the server was wearing a mask and gloves, they use an app rather than a physical menu, the place was clean and they implemented physical distancing between tables, and all dishware was replaced with disposable containers even for dine-in), more so than the other restaurants we've visited, but they've gotten less business. I feel like there has been stigma against Chinese restaurants that they are unclean, when this is far from the truth. If you have a favourite Chinese restaurant, please make sure to give them your support, whether it means dining in (if possible where you live) or getting takeout.
As I had mentioned earlier, our lovely 11-year-old greyhound Charles had fallen unexpectedly ill this past week and we'd been spending much of our free time taking care of him. We ended up bringing him into the emergency animal hospital where he's been staying overnight. I am worried about him and I hope that he will recover.
I'll be getting feedback from my mentor really soon and AAHH I am so excited but nervous but excited!! I'm looking forward to working on Children of the Sun again for Camp Nano! My editing goal is 30-hours this month!
I have a vacation coming up next week. It'll be a staycation of course, but I'm looking forward to catching up around the house and doing some more sewing projects. And….. I might have a special announcement coming up!
Now with the restrictions relaxed, I'm looking forward to spending some time with friends and trying new restaurants!
How was June for you? Did you have any favourite books this past month? Have you had the chance to dine-in at a restaurant or do other activities outside the house?