Hi everyone!
I'm back today to answer more of your questions! First of all I just want to thank everyone who has participated in the giveaway. I know the blogiversary celebration has come at a time when there are terrifying things going on in the world, but hopefully the giveaway (and these posts) have lightened everyone's moods at least a little bit. I will announce the winner this coming Friday!
Nia asked… What your absolute favourite moment or memory from blogging for three years? Megan asked… What's your best blogging moment since starting your blog?
For me, blogging is an accumulation of small positive moments, like when my post receives likes or comments or pingbacks, or when I write a blog post about a book or a topic that I am passionate about.
However if I were to think of one big lightbulb moment, it would be back in May 2017 when I first started this blogging. It was a beautiful moment when I had my first follower, my first like and my first comment.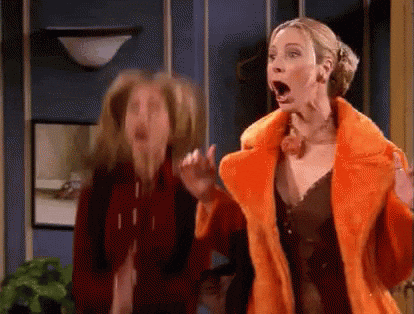 It was an amazing feeling that, wow, there are actually people out there who wants to read my random rambles?!! This was the reason why I decided to continue blogging – because people actually care about what I have to say haha.
Calvin asked… What's the funniest thing that's happened during the start of your site?
Hmmm. I actually can't think of anything that is "ha-ha" funny.
One amusing thing is how blogging became part of my weekly routine. It's become so ingrained in me that I would feel weird if I were to go a week or two without writing blog posts, replying to comments, or do any other blogging activities.
Lisa asked… Where do you see yourself in five years' time? What do you hope you will have achieved? Do you think you will be still blogging?
Oh boy! What a question! In five years' time I hope to have a family and maybe, fingers crossed, even a published book or so under my belt?! (Hopefully that's not too much to wish for??! Then again traditional publishing is a long and windy road so who knows!) I hope to continue writing and reading. And I hope to still be blogging too!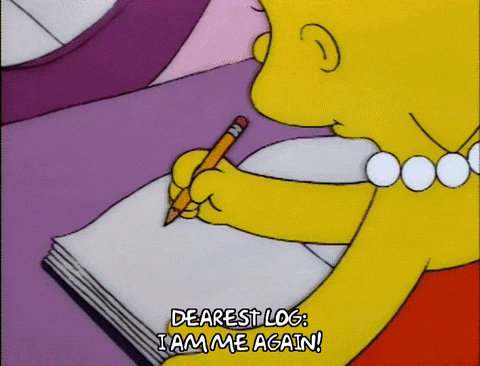 Life can be unpredictable, there will be hiatuses (though I hope to always announce them beforehand) and at times I might have to scale back on my twice-weekly blogging frequency, however there are aspects that I really like about blogging that I hope to hang onto. I love being able to keep a record of the books I read (otherwise with my memory I'd forget which books I'd read and what I liked about them!) as well as tracking my own personal goals from month to month.
Marie asked… What would be one of your biggest goals as a blogger? P1ncessdeby asked… How do you see your blog in the future?
I want to keep blogging in the long-term, which means being able to adapt with big changes in my life that are coming up in the future. I also want to keep blogging about books and topics that matter to me. I want to expand my social media presence on Twitter and Instagram too (but it always feels like there aren't enough hours in the day!)
Bn100 asked… What's your favourite blog post on your site?
Oh boy, how do I pick?? I feel like all my blog posts are my babies haha. Since we're going down memory lane, I thought I'd dig up this old post that is very personal to me about being an introvert. Even though this post was written over 3 years ago, it still rings true to me.
Margaret asked… If you could interview any author on your blog, who would it be and why?
Oh hmm!! My answer probably changed a lot over the years haha. I would want to interview Kelly Yang, the author of Front Desk (a MG novel about a young girl who works for the front desk of her family's motel.) Of all the novels I've ever read, Front Desk is one that I can relate to a lot because I (like the author) had immigrated to Canada from China at a young age. I would love to hear from Kelly regarding her own childhood and how this inspired her writing.
Bludgers and Broomsticks asked… Has there any been any topic you didn't want to write about in your blog?
I try to stay away from politics because… blogging is supposed to be fun for me, an escape from the real world. I recognize that politics is important and I appreciate reading posts and articles about political issues. I think it's wonderful when people talk about important issues. But I just try to stay away from that here on my blog.
Aria asked… How do you decide what blog posts to write?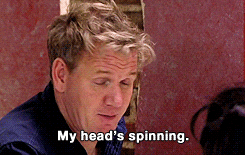 I would like to say that I have an elaborate and organized spreadsheet system (or at least a crystal ball to glimpse into) but there really is no rhyme and reason to what I decide to write about! Sometimes inspiration strikes and I sit down and type out a discussion post on the fly. Other times I look into my stash of pending reviews and tags and post one that I feel like posting. Every other week I have a writers' corner post (either a guest post or an author interview) and at the end of the month I have my wrap-up. When I keep up this pattern I figure out what I'm writing 99% of the time 🙂
Veshee asked… What do you do when you hit a blogging slump?
Blogging slumps are the worst (right up there with reading slumps!) Although I love blogging, admittedly my heart sometimes isn't in it. Sometimes there are bigger things happening on in my life and I just don't have time, or I have other things on my mind.
What I find helps is to stick to my twice-weekly blog post routine so that I won't fall out of my rhythm. I keep a stash of reviews (already typed up) that take little effort to whip up into a blog post if I'm at loss as to what to write. Sometimes it's also helpful to take a step back from blogging and have a hiatus. I try to plan these out so that I have a definite date to come back, and usually I feel refreshed and ready to go again afterwards!
Bookscoopular asked… Can you tell me your favorite book blogger atm?
Oh darn this is the hardest question! Either I name no one here or I give a long list haha……. I guess we're going with the long list 😂
Okay in no particular order:
Let me know how you would answer some of these questions!