Hello everyone!
I've been blogging for… 3 years already!??! Does this make me a blogging dinosaur!??! (yes I think it does hahaha)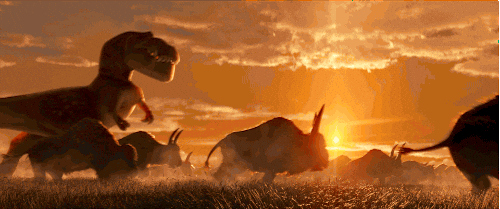 It always feels like a shock when May rolls around because it means that my blog is one year older. It's kind of strange because my second year blogiversary didn't feel like a long time ago. (Although things have happened since then. *cough* pandemic)
Blogging had become part of my weekly routine. Sure, I took breaks from blogging every now and then, a week here and two weeks there, but for the most part I'm writing blog posts twice a week. The weeks away from blogging felt really off and funky, like something is missing. For the last three years, this blog has been on my mind every week, sometimes even every day, whether I am brainstorming for a new post or reading comments from y'all.
My blog has transformed a lot over the years, both on the outside and on the inside. I've revamped my blog theme several times (needless to say, now it looks a gazillion times better than it had years ago) but the content changed as well. When I started out blogging, I struggled to find my voice and my passion. I wrote a few posts about writing and travel and books and… well it wasn't too long before I found the book blog community! And I've been addicted to book blogging since (because, well, here I am, still at it now after several years.)
It was an inspiration to visit new blogs and hear new voices. And although I am sad when a blogger that I loved decides to leave blogging, it brings me joy to keep in touch with friends who have been around as long as I have (and even longer.)
In addition to the community, blogging gives me a place to just be me. Admittedly, some days I just go through the motions of posting my review or tag, but other days I pour my heart and soul into my blog posts. I love that blogging gives me a way to process and document snapshots of my life, whether it is my birthday, a book that I love, or my current progress on a novel.
Anyway, that's my blurb haha. Now time for the fun stuff!
I'm hosting an international giveaway!!
I'll be giving away these prizes to TWO winners:
Winners can choose a book (or books) of your choice! This giveaway is available internationally, the only caveat is that BookDepository is able to ship to your country. (If you are from a country that BookDepository does not ship to, we can discuss & figure something out.)
This giveaway will run until June 8, 2020 at 24:00 (midnight) Pacific Time. I will choose the two winners randomly from the Rafflecopter entries (see below!) Winners will be announced on June 11.
Also, please be 18 years or older (or have permission from someone 18 years or older) as I will ask for your mailing address.
Click here to enter the giveaway!
Ask me all your questions!
In addition to my giveaway I'll be doing a Q&A. Just leave a comment with your burning questions!
(Because we are all sensible people here, I'll trust that y'all will keep it appropriate 😝)
What are your favourite blogging moments? Comment with your Q&A questions below!
Photo by Sharon McCutcheon on Unsplash