Hi everyone!
How are you all doing? The wonderful Orangutan Librarian has tagged me in this really fun tag and I couldn't wait to do it right away! The Orangutan Librarian has an awesome blog with lots of fun posts so be sure to check it out!
Rules
Take 5 or more of your favorite book characters and imagine what they would be doing if they were quarantined with us in the real world.
You can have them be in their own squad if you want, or working on their own.
Tag 5 friends.
Link back to this post and credit Reader Voracious.
Cinder would build a team of androids to deliver much-needed supplies to the citizens of New Beijing.
Thorne would chill in outer space!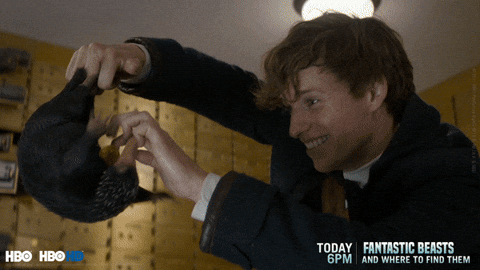 Newt would venture into the wilderness with his favourite magical creatures. In fact he might have been there the whole time and not realize the quarantine exists.
Cassidy would hang out with her best friend Jacob. Ghosts aren't infectious so no need for social distancing!
Morrigan might seem like she's stuck in her room… but in fact she is exploring Nevermoor on the Gossamer Line!
I tag these awesome people!
Charlotte @ Bewitching Books, Ravenous Reads
What are your favourite characters up to in quarantine?
Psst!!! My 3-year blogiversary giveaway is still happening!! I am giving away $40USD and $20USD on BookDepository to 2 lucky winners (available internationally.) Click here (or the happy fishy below) to check out my giveaway post.