Hello everyone!
I realized that I haven't done a book tag for a long time. Like, an eternity. Or something like that. So GUESS WHAT I am going to do a book tag!!!!!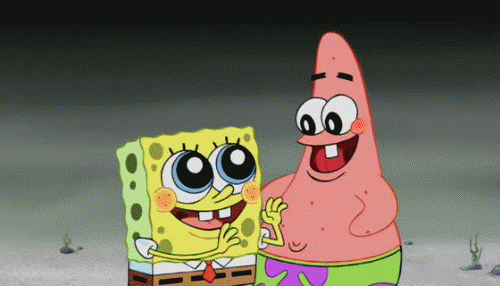 Thank you to Rebecca @ Bookishly Rebecca for tagging me! Rebecca has some pretty awesome posts on her blog so be sure to check out her blog if you haven't yet!
RULES:
Answer these questions truthfully.
Once you're done, tag 5 other book bloggers to answer these questions next.
1. Which book, most recently, did you not finish?
That is a hard question! There are a lot of books that I stop reading, thinking "Hmm, I'll come back to this later" (though realistically I don't come back to the book ever because there are many more interesting books to read). There are also books that I consciously think "I am going to stop reading this book. Forever. Full stop."
There aren't any recent books in the last category but here are my selections for the former category:
I don't have reason to dislike these books, but I'm just not feeling them at the moment.
2. Which book is your guilty pleasure?
My most recent guilty pleasure is The Epic Crush of Genie Lo. Although I had some qualms about this book and gave it a 3-star review, I kind of actually enjoyed it. It's based on Chinese mythology, and I am from China, and every time "Sun Wukong" was mentioned just made me want to scream out from my happy hill hahahah 🙂
3. Which book do you love to hate? 
Have I not been complaining about Want since the beginning of time? (Or uh, actually since 2017.)
4. Which book would you throw into the sea? 
I don't talk about this book much because it was a DNF. The House of God was recommended to me as a really great/famous/revolutionary novel about working as an intern doctor in a hospital. However I found the language really disturbing and offensive.
5. Which book have you read the most?
If we don't count mandatory school-related reading, then the answer is probably Harry Potter Book #4!
6. Which book would you hate to receive as a gift?
It would be hard to pick a specific book, but I'd say any book that I already have a copy of, or a book that I already read lol. Typically I am pretty picky about rereading, most books I would only read once!
7. Which book could you not live without? 
Wow it's so hard to pick! There are so many books that I love! For this question I'll pick my favourite book of all time which is The Book Thief. This book softened me up and taught me about people and history and maybe, just maybe, made me a kinder person?
8. Which book made you angriest? 
Despite all the hype about the Crazy Rich Asian franchise, I did not like the book that much. I wasn't angry, but I was feeling annoyed and burnt out by the 101th time it described how carpets were rimmed with emeralds, ceilings embedded with diamonds, and gowns so expensive that the common people have not heard of the designer name. Get with the story, people.
9. Which book made you cry the most?
I would answer The Book Thief for this one, but since I've already used that answer, I'll pick two more for this question! Flowers for Algernon and The Seven Husbands of Evelyn Hugo both moved me to tears (and then I am that strange girl sniffling on the train/flight LOL)
10. Which book cover do you hate the most?
Book covers don't affect me TOO much since I read most of my books in eBook or audiobook format, however they do influence me still, since it is the first thing I see on Goodreads or when reading reviews by bloggers!
There is no book cover that I hate, however I like some book covers more than others. I wasn't a big fan of the cover of Anna and the French Kiss, because, come on, the bench, the grass, the Eiffel Tower look obviously Photoshopped in.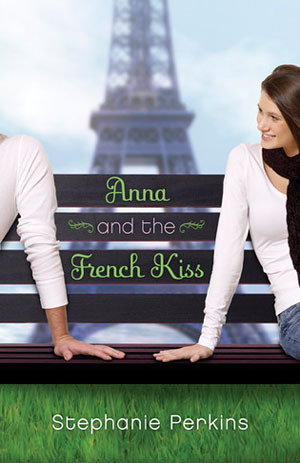 I'm tagging these awesome bloggers!
As always, please don't feel obligated to do this tag if you have been tagged. If you haven't been tagged but want to do this tag, please go ahead and give it a go!
What are your recent DNF(s)? Any guilty pleasures? Any recent books that you disliked? What are your blogger confessions?