Hey everyone!!
How is it going? WOW, is it already the end of 2018? Did I just blink and the year went by like that? What happened this year!?!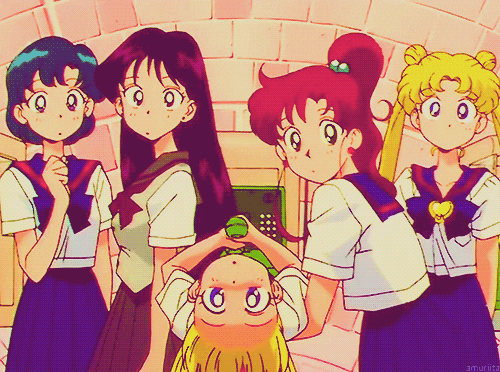 That, my friend, is what trying to figure out today!! (LOL) I'll be looking back on the goals that I've set for 2018 and I'll also come up with new goals for 2019.
Pssst…. I'm not too big on resolutions. *shields self from thrown tomatoes* I think that change isn't something that happens miraculously on January 1st. I think January is just another month and January 1st is just another day, and if we really want to make a commitment, we can do that any day of the year! However, I really really love to set goals and to reflect on how I've done relative to my goals. Because that's how we get better, right?
Reading in 2018
#1. Read 60 books in 2018. (Nope 😦 )
So…. My original goal this year was to read 60 books, but I realized in late October/ early November that this wasn't going to happen, so I cheated a bit and modified my Goodreads reading challenge to a more conservative total of 50 books haha.
I think I've done my best given everything else I was trying to accomplish, so no regrets there!
#2. Read books from a variety of genres and authors. (YUP 🙂 )
Usually I am big on contemporary, however this year I am surprised to see that contemporary (27%) and fantasy (29%) are evenly matched. As much as I love my contemporary novels, I realized that I love mystical lands and magic and dragons too haha.
I've also read more graphic novels (14%) and non-fiction (8%) than last year. I am SO proud that I even read some historical fiction (10%), which is a genre that I rarely touch! I actually read less sci-fi this year (8%) compared to last year, which is shocking considering that I love to write sci-fi haha 🙂
I've also branched out and discovered lots of new authors that I love, such as Jenny Han, Mary H. K. Choi, and Leigh Bardugo!
#3. Have a bookshelf! (YUP 🙂 )
I have a bookshelf now (yay!) albeit not a large bookshelf. Instead of being a collector of physical books, I am more of an ebook and audiobook kind of gal! However I like that my tiny physical book collection is looking more organized.
2019 Reading Goals
Read 50 books. I am going to be a bit more gentle on myself this year. There are so many books that I want to read, and I want to truly enjoy them and read at my own pace.
Read more science fiction!!! Since I love to write science fiction, it would make sense for me to read more sci-fi to get a better feel of the genre.
Finish my Harry Potter re-read. Right now I am stuck between books 5 and 6. (I am almost there!!!)
Read more adult fiction and classics. Don't get me wrong, I love YA so much, but as a writer, I want to expose myself to different kinds of writing styles 🙂
Writing in 2018
2018 was an incredible writing year. I completed two novels (Children of the Sun and Shapeshifter) and about 90% of the third (Never Forget). This year I've written a total of 252,296 words!!
I also experimented with a new drafting technique called the Snowflake Method, which worked SUPER well for me. I find that my novels are more structured, better paced, and my scenes more purposeful than ever before. Overall, my confidence in my own writing grew this year 😀
#4. Finish Children of the Sun. (YUP 🙂 )
My goal was to finish Children of the Sun in May 2018, and I did!!!
#5. Edit Matt & Olivia. (Nope 😦 )
I spent much of 2017 editing this novel over and over again, and… I guess I just got tired of it, or grew out of it, whatever. Instead, I took on a new WIP called Shapeshifter and it was probably the best novel I've written so far. So… ABSOLUTELY NO REGRETS 😀
#6. NaNoWriMo. (YUP 🙂 )
BIG GREEN CHECKMARK because I DID IT!!!! I didn't think I could do it with my crazy work schedule and blogging and reading and everything else going on, but I DID. *gives self big hug*
2019 Writing Goals
Finish Never Forget in January. I've written about 96K of Never Forget and I am SO close to the end. I guesstimate around 10K left to go and that sounds pretty achievable by the end of January 🙂
Edit an old WIP from February to September. I don't know which one I will tackle yet, it will depend on how I feel!
… And post it on Wattpad! I know I know, I've been talking about Wattpad since the beginning of time, and the thought of posting my work online for everyone to see is terrifying, but I'm going to do it. FOR REAL.
Try a different method for plotting a novel! I had great success with the Snowflake Method but I know that it is only one of the MANY processes out there for outlining, so I want to give something else a try.
Nanowrimo 2019! YUP I am absolutely going to do Nanowrimo again!
Blogging in 2018
It's been a pretty awesome year of blogging for me. Sophie's Corner celebrated its first blogiversary (yay!!!) In 2018 I've written a total of 106 posts and 77522 words (which is the length of a novel haha 🙂 ) Shout-outs to the new blogging friends I've met this year and the old friends who have stuck around ❤ ❤
Breakdown of my posts this year:
#7. Get organized. (YUP 🙂 )
Now I have myself on a routine of drafting posts on Sundays for the rest of the week, which is working really, REALLY well. I use a spreadsheet to track my tags and post ideas, which has been superbly useful, however it is kind of a… scattered spreadsheet haha. Anyway I've come to accept that this works for me, so maybe this weird half-organized way is my way 🙂
#8. Review 90% of the books that I read. (Nope 😦 )

I reviewed 32 books this year, which is 63% of the total books that I've read. Though I didn't achieve my goal of 90%, as you guys can see above, reviews already account for a quarter of my total blog posts, which I am happy with!
#9. Write more posts about lifestyle topics. (YUP 🙂 )
And I DID!!! About 6% of my posts are about various lifestyle topics (DIY, pole dance, etc) and I really do want this blog to be primarily about reading and writing, so I think that's wonderful.
2019 Blogging Goals
Keep it up with my twice-weekly schedule. I find that this schedule works for me.
Join the 2019 Discussion Challenge! (Goal = 12 posts in 2019!) As you guys can see from the pie chart above, I haven't been too big on discussion posts this year. Although discussion posts are some of my favourites to read, they take some time for me to write, and because of that I don't tend to gravitate towards them. However I do want to challenge myself by writing one discussion post per month 🙂
Guest posts? I had two wonderful guest posts this year (shout-outs to D. A. Smith and Chauncey Rogers) and it's been a good experience so far, so maybe we'll make guest posts more of a regular thing? Let me know if you are interested in reading (or writing!!!) a guest post on this blog 🙂
Life in 2018
2018 has been a big year for me in many ways. I moved to the other side of the country (a long way when we're talking about Canada!), my fiancé and I moved in together, I started a new job, we got another dog, we did our engagement photoshoot…
Yeah! It's been a whirlwind in a really good way! And thank YOU guys for sticking around. There's been many changes but I am always glad to come back to the blogging community after a long day or a long week.
#10. Living sustainably. (YUP 🙂 )
This is a tough one to tackle, because no matter how much I am doing, I feel like there is SO much more I can do in the sustainable living department. A few things I've incorporated into my lifestyle:
Walk and/or take public transit whenever possible, instead of driving.
Compost organic matter, instead of throwing them into the trash.
Buy used clothing, books, and housewares when possible.
Use reusable bags and containers.
There is SO much to work on: We still have to drive to faraway and less-commutable places, we use gazillions of plastic bags to pick up dog poop, and we still buy some food and products in packaging because… that's how they are sold. If anyone has tips, please let me know!
2019 Life Goals
Plan my wedding. YUP, guys, I'm GETTING MARRIED IN 2019 which means that the wedding planning has got to get rolling hahah :')
Do the MOST EPIC DIY I have ever done. More details later 😛
Vary my physical activities, such as hiking! And rock climbing! And yoga!
Be a bit kinder and gentler on myself because I tend to push myself and challenge myself, which is awesome but it gets me exhausted sometimes haha 🙂
How was your 2018? Tell me all about your reading, blogging, writing and other personal achievements! What are your goals for 2019? Do you believe in New Year Resolutions!?