Hi everyone!
Can y'all believe it's the end of March?! I feel like I say that at the end of every month, but it's true. We're pretty much 25% through 2021.
It's been a rough month out there, hasn't it? The world is a scary place sometimes. I am thankful, however, to be surrounded by amazing people and amazing stories, which help me focus on all that's good in the world.
I liked the format of the February wrap-up post so I'll continue on! Here are the 6 things I did in March.
6. I finished 4 books!
I thought I would love The Poppy War. In fact I was sure it would be THE next 5-star read for me… but it wasn't. Correction: I loved the first half of the story, which was about Rin whooping everyone's butt at the Keju and later on at Sinegard. But then… things got way darker and way more violent, and I just couldn't relate. I did end up finishing the book but wish I hadn't. It got too graphic and gory for me, and I couldn't connect with the characters at the end. Wished there was a trigger warning. (❤️❤️/5 stars.)
Spirit Hunters was a fun, spooky middle grade book that gave me all the goosebumps. At some point, I was actually afraid of reading this at night LOL. I really like how aspects of Asian mythology was incorporated to the way spirits and shamans worked in this novel. (❤️❤️❤️/5 stars.)
I expected Beach Read to be a light and beachy romance, but it was way more than that. I loved that it turned some of the common romance tropes upside down, and there was a strong family component in this novel too. Also really loved the chemistry between the two MCs! (❤️❤️❤️❤️/5 stars.)
The Remarkable Journey of Coyote Sunrise is a road-trip MG novel, told with humor and heart. I loved the quirky and witty voice of the MC, and her loving relationship with her father. (❤️❤️❤️❤️❤️/5 stars.)
I really looked forward to reading Last Night at the Telegraph Club, and although I really enjoyed it, I put it down at about the half-way mark since I was looking for a faster-paced read. I would like to pick it up again sometime in the future.
Bridge of Souls is the continuation of the Cassidy Blake series which I'm really enjoying so far! I loved how this book gets a bit more serious compared to the earlier books in the series, and more is at stake.
5. I'm revising my vampire MG novel.
After finishing my MG SFF novel, I looped back to work on the second draft of my vampire MG. Usually I organize my edits on Excel or Google Sheets, but this time I discovered a way of doing this in Scrivener, which got me SO SO excited!!! (I know, I'm such a nerd hahaha.)
Here are my revision stats: (Note that I track my progress using scenes instead of word count, which I find makes more sense for revisions for me.)
I've completed 24 of 33 scenes, so I'm about 72% done. This time around, I decided to try rewriting Act 3 first (the ending), then circled around to the beginning. I actually really loved this since there were some decisions I made as I was rewriting the ending, which then impacted the foreshadowing, etc, in the beginning and middle.
As you can see, I was revising pretty steadily up until March 19 or so, then I took a weeklong break haha. That's the downside of this new method. I'd be ending my revision in the murky middle instead of the (much more satisfying) finale. I'm hoping to get back into the swing of things, and finish this draft by mid-April.
4. I'm wrapping up querying for Children of the Sun.
Children of the Sun meant a lot to me. It was the novel that taught me how to revise with confidence, and it was the novel that got me into Author Mentor Match. It was the first (and only) novel that I'd shared with critique partners and beta-readers, and the first novel that I queried. I've written the first draft 14 years ago, and rewrote it 8 (or 9? or 10??) times over the course of the last 3 years. I love this novel and all the characters in it (and I mean ALL the characters, even and especially the characters who were dead from the start.) This novel was turned inside out and upside down many many times over the years, and I loved every version of it.
I really wished Children of the Sun was the one, and it might not be. And that's all right because I truly enjoyed the journey.
Onwards, soldier 🙂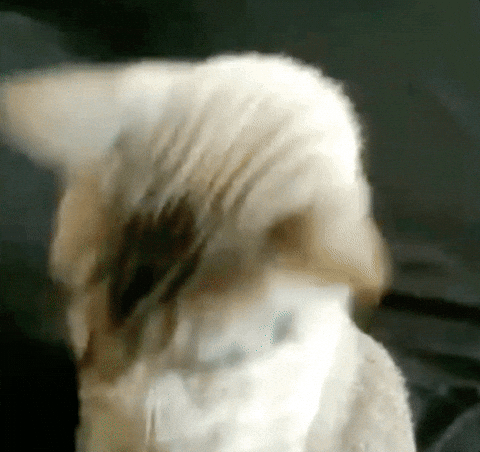 3. I read some great blog posts.
Here are my favs from this past month:
2. I went on a much-needed, socially-distanced vacation.
Hubby, baby and I packed up our stuff and drove out to a smaller city in interior British Columbia for a much needed breather. It was probably the lowest-key of low-key vacays yet, since we actually packed our own groceries and cooked our meals in our Airbnb, and our only activities consisted of hikes in obscure mountains! We did get take-out three times though (they were yummy!)
Even though it wasn't a conventional vacation, we had a great time. In addition to maintaining social distancing, we also ate a lot healthier and saved money too!
1. My little boy turned 6 months old!
I still can't believe that it's been half a year since our little pork bun was born! We love him to bits (although, all right, I admit that he drives me bonkers sometimes.)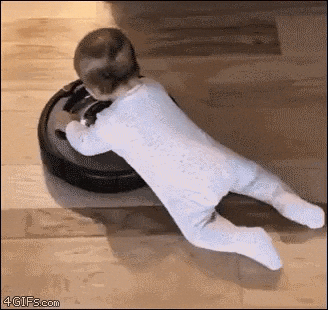 How was your March? What were your favourite reads this past month?
Photo by Masaaki Komori on Unsplash