Hi everyone!
How are you all doing? January has been a good month for me. Life is settling in to a new routine with baby, I'm getting much more sleep, and I'm so happy to have been able to carve out time to do what I really love, which means a lot of reading, writing and some blogging too.
I read a total of 7 books this month, which is the most I've read in a month for a while! (It's really because there isn't much else to do when a baby's sleeping on your lap… 😅)
House of Earth and Blood was, embarrassingly, my first Sarah J Maas book. (I know, where have I been all this time?!) At 800+ pages, it was a longer than the usual books I read, and it took me a while to get into this one, but I ended up LOVING IT SO MUCH. (❤️❤️❤️❤️/5 stars. Review coming up soon!)
I also decided to dive into my backlist and read Throne of Glass… unfortunately, this wasn't my cup of tea. There was less killing and scheming than I'd expected, and way too much ballgowns and love triangles. (❤️❤️/5 stars. Review coming up soon!)
I've heard so much about Tweet Cute, so of course I wanted to give this book a read! It was such a fun, breezy rom-com that I finished in no time! (❤️❤️❤️❤️/5 stars. Review coming up soon!)
Love, Creekwood was a super cute and charming companion novel documenting the lives of Simon and his friends. It was sweet and funny and I loved it. (❤️❤️❤️❤️/5 stars. Review coming up soon!)
Ever since reading and loving Front Desk, I've been looking forward to the sequel, Three Keys. Although this novel had a strong message, it got a bit too political for my taste. (❤️❤️❤️/5 stars. Review coming up soon!)
I LOVED The Ten Thousand Doors of January SO SO SO SO MUCH! The writing was so beautiful and the characters and their stories tugged on my heartstrings. (❤️❤️❤️❤️❤️/5 stars. Review coming up soon!)
I wasn't too into basketball, nor was I a huge fan of novels-in-verse, so I didn't expect to love The Crossover… BUT I DID. It was funny and witty and packed an emotional punch. (❤️❤️❤️❤️❤️/5 stars. Review coming up soon!)
Since Sarah J Maas has been kind of hit-or-miss so far for me, I figured that I might as well read her other work, A Court of Thorns and Roses. I'm about 70% through and I'm getting a bit of the same dresses-and-romance vibe as Throne of Glass, but… I admit I'm actually liking this book so far!
This month I kept on querying Children of the Sun and waiting, waiting, waiting. It sure isn't an exaggeration that the query trenches are a tough place, but hey I'm going to keep on carrying on. Like they say, don't let dreams be dreams. ¯\_(ツ)_/¯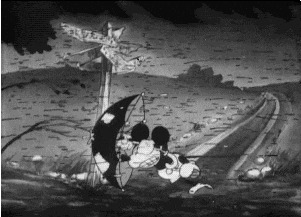 I was planning to start revising my new MG novel, Vampires Don't Drink Blood, late this month, BUT I kind of got sidetracked with a brand new idea and started plotting it and… before I knew it I was 15,000 words into the first draft! It's kind of the prequel to Children of the Sun, but it also works as a standalone novel, and it's been so fun to write so far!
I also participated in DVCon, which was a free online conference for writers. I loved that there were a variety of authors and agents on the panel, many of which I've heard of! I also met some new author friends in the Discord chats.
In the beginning of the month, I'd hoped to have a more flexible blogging schedule, which meant one review per week, one wrap-up post per month, and additional posts whenever I felt like… and it really worked! I also upgraded my laptop and got a bigger monitor which made editing blog posts a cinch! I've certainly identified some efficiencies in the process–I'd write a review right after finishing the book (when my memory's still fresh), and sometime before the end of the month, I'd create 3 or 4 review posts all at once!
I also discovered Notion (after the lovely blogger Caro mentioned this on her blog) which made it so easy to organize my TBR, reviews and blog post schedule. (I also may or may not have my entire life organized on there hahaha… 😅)
I was on top of comments this month and I even got a chance to blog-hop and catch up with some of my favourite bloggers. Here are some of the blog posts I enjoyed reading in January:
This month I turned thirty. I started drafting a post, 15 things I learned at 30… but then promptly felt overwhelmed LOL. It's still sitting there in my drafts folder. I have a job, a baby, and a retirement savings account… and I guess I'm kinda old?! 😂
Other than that, life was pretty ordinary this month. With restrictions still in place, we didn't have too much going on. However, I'm happy that I walked outside semi-regularly (whenever the weather's nice) and did some light abs and shoulder exercises six days a week.
How was your January? What were your favourite reads?
Photo by Brady Bellini on Unsplash