Hi everyone!
How are you all doing? August was……. well, I don't know what happened to August. It literally felt like a blink of an eye for me LOL. I'll have to sit down and think a bit about what I did this past month!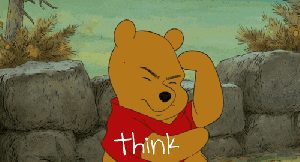 August was a bit of a scattered reading month for me. Somehow I ended up reading 4 books all at once at one point and didn't finish that many books. That being said, I'm enjoying what I'm reading, and my Goodreads challenge is on target. SOOO I guess it's all good!! 😂
I really really enjoyed The Mysterious Benedict Society which was full of adventure, puzzles and wonderful characters. I loved that the themes in this book (friendship and family) are so relatable for me, even though I'm waaaay past middle-grade age haha. (❤️❤️❤️❤️❤️/5 stars! Check out my review here!)
Of course, after reading the first book in the series, I had to pick up The Mysterious Benedict Society and the Perilous Journey (book 2 in the series!!) I'm really loving this sequel so far!
I finished Sadie and really loved it! The unique format won me over, and I fell in love with the audiobook narration. (❤️❤️❤️❤️/5 stars! Check out my review here!)
Get a Life, Chloe Brown was just the fun and addictive summer read I needed. I loved the chemistry between Red and Chloe, and I finished this book in no time! (❤️❤️❤️/5 stars! Check out my review here!)
I only started reading The Parker Inheritance which is a MG mystery. Overall I'm enjoying it so far, but will have more to say later!
I just finished reading Denis Ever After and phew this book definitely pushes the boundary of middle grade! There are some heavy topics packed into this story. First of all, it's about a ghost who visits his living twin brother to solve the mystery of his own murder! (❤️❤️❤️❤️/5 stars! Review coming soon!)
August has been a whirlwind of editing. Funny story — after finishing draft 7 of Children of the Sun, I realized that the manuscript was 70,000 words, which is about 10,000 words over the typical word count limit for middle grade!! 😱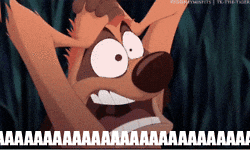 (Yes I actually panicked.)
Because I was working on a short timeline (my goal is to query before the end of September! Yikes!) I went through the novel again and cut 11,000 words in a week. Hence the birth of draft 7.5. LOL.
Afterwards, I sent the completed draft to my mentor Jennifer Camiccia (who has been SOOO amazing and supportive so far!! I don't know how I could have done this without her!!!) Since I'm getting close to querying, I also got feedback about the first 50 pages from some of my CPs — they loved the first few chapters but they also had lots of suggestions so my work isn't nearly over!
In addition, I've started working on my query list again (been reading so many agent profiles that I'm cross-eyed 😑), and hoping to touch up on my query letter and synopsis. Aaaaaaand then I will get feedback from my mentor and another (and hopefully the final) round of revision will ensue. (My manuscript will one day be done. One day.)
Here are my goals for September:
Finish my query list by Sept 24.
Refine query letter and synopsis and send to CPs for feedback by Sept 5.
Revise first 50 pages by Sept 18.
Revise final manuscript by Oct 6.
As you can see, I'm being pretty specific about timelines because I got lots to do and that's the only way things are going to get done.
I have to be honest with you guys… I haven't been able to spend as much time writing blog posts, blog-hopping, etc, as I usually do, and I think it really shows. The truth is, between writing and work and preparing for baby, there isn't much time. I really don't want to say this, but sometimes writing my twice-weekly blog posts feels like another item on my to-do-list that I'm scrambling to get done.
For my mental health, I've decided to scale back on the frequency of my blog posts. This is a tough decision to make, since I've been posting at least twice-weekly for over three years now. However I think it is the only way that I can meet my writing goals and keep my mental health in check. For the month of September, I will be posting once a week.
Here are the blog posts that I really loved this past month:
Like I said, August was a blur!!!
I got my maternity photoshoot pictures back. Some of you guys have been asking, so here are some of my favourites!
(Pssst…. the yellow convertible dress was a DIY by yours truly!!! The photographer was so impressed that she offered to buy it from me so she could have it in her studio.)
My hubby and I are planning to go on a mini-trip this upcoming long weekend — Nothing major, just to a small resort town in the mountains about a 2-hour drive from home. We both haven't been on vacation since pre-COVID so it would be nice to have a change in scenery! (To be honest, it will be a super low-key vacation and I will 99% be writing/editing the entire time, BUT I am so looking forward to getting out of the city!)
How was your August? What were your favourite books? Do you have any travel plans coming up?
Photo by Lisa Verena Pape on Unsplash