Hi everyone!
How was your July? For me, July was truly a rollercoaster, full of ups and downs.
The toughest part of this month was that my dear companion Charles passed away. It's hard to write about it so I won't dwell on it for too long. Although he was getting older (he had just turned 11), we always thought that he was healthy and that he still had a few years left in him. However an unexpected incident happened and things spiralled downhill very quickly. We were sad to let him go, but he will forever be in our hearts and our memories.
This happened at the beginning of the month, which really put me in a reading, writing and blog-hopping slump. That's why this post is sparse compared to my usual. I'm slowly starting to ease into things again so hoping to be back to the swing of things soon.
On a happy note, one of the exciting things this month was that I did my maternity photoshoot! (Psst…. Yes I'm expecting, though I haven't mentioned this on my blog before.) Maybe I'll share some pictures in the future 🙂
(Don't worry — this won't become a baby blog!!! I do plan on taking a hiatus in October-November but hope to be back to book blogging. Baby or not, I will still be a book nerd!)
I finished a grand total of 1 book this month, and got halfway through 3 books… which is an all-time low for this year. That being said, I read quite a bit earlier on this year so I am still ahead of my Goodreads reading goal.
Amina's Voice is a MG contemporary novel about a Muslim girl who learned to embrace her identity and her passion. It was a sweet and feel-good novel and exactly what I needed at the moment. (❤️❤️❤️❤️/5 stars! Check out my review here.)
The Mysterious Benedict Society was one of the MG titles that I've heard everywhere, so I knew I had to check it out. I'm about 60% through the novel and enjoying it so far. More to say on it later!
I tried reading Girls of Storm and Shadow but… couldn't really get into it. I just wasn't in the right mood to continue reading this book. I wouldn't call this a DNF but maybe a "not for now".
Remember how I mentioned I started reading Sadie a while back? I actually have the audiobook version of this book, and been listening to Sadie sporadically this month. It's a great story and definitely gives me the chills. I'm about 80% through and enjoying it overall.
I received feedback from my mentor about the revisions!!! Overall it was positive feedback but of course there were also some pointers and tips for more edits. SOOOO this month I started working on draft 7 of Children of the Sun (one of these days it's going to go into the double-digits, or maybe I'll just stop counting 😂)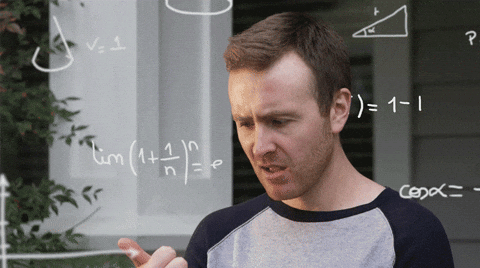 I had very targeted aspects of the plot to fix so I only rewrote about 10% of the entire novel (instead of rewriting the whole thing as I have done in previous drafts) so I guess maybe I'm getting somewhere?? One of the major feedback I had received was that my writing was too sophisticated (still more YA than MG) sooooooo I guess I'll be reading more MG these upcoming months to get into the MG frame of mind haha.
I participated in Camp NaNoWriMo this month which helped motivated me to get through my revisions. My goal was to finish the major revisions, which I have completed. My plan for August is to finish the line edits and send the revised manuscript back to my mentor!
I was making a list of agents to query back in June but I've put that on hold for now while I'm editing, but hoping to get to it again in late-August or September!
The 2020 Book Blogger Awards happened this month!! Check out my post below if you are curious about my nominations!! Also, the voting round has begun, so click here to vote for your favourite bloggers!! (Pssst….. yours truly is in the Middle Grade section!)
I only had one Writers' Corner post this month but it's a good one! If you are a fantasy writer (or just curious about how fantasy writers think), take a look at this worldbuilding post!
I didn't do much in terms of blog-hopping this month, however here are some of my favourite posts:
Read more MG!
Finish line edits for Children of the Sun draft 7
Continue to compile the agent list
Blog-hop more!
And…….. baby prep!??!
How was your July? What were your favourite reads this past month? Any anticipated new releases?
Photo by Jacqueline O'Gara on Unsplash