Hi everyone!
How everything going? I've got to say, March was a doozy but April… kind of felt ordinary. I mean, with everything that's going on, nothing was ordinary, but I'm kind of getting used to this weird, new social rhythm.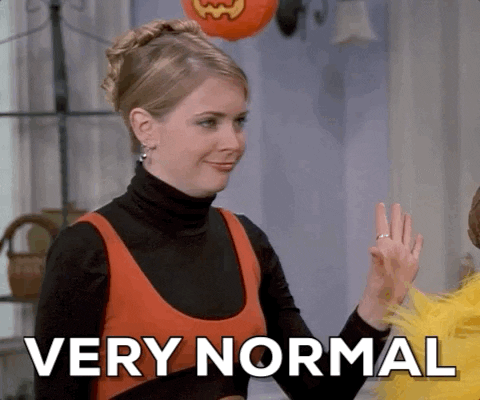 As a result, April flew by for me, and *gasp* was even kind of a semi-productive month.
April was a good reading month for me. I've been able to stay on top of my Goodreads goal, and more importantly, I'm really loving the books that I've read!
I finished Counting by 7s! This was a heavier MG book about a girl learning to cope after the loss of her parents. I loved the characters, especially the MC who had a unique and quirky personality, and despite everything never let go of who she was. ❤️❤️❤️❤️/5 stars (Check out my review here!)
Because I loved The Lunar Chronicles series sooo much, I was thrilled to read Fairest!! This novella gave me more insight into Levana's character, and cemented her as one of my favourite villains of all time! ❤️❤️❤️/5 stars (Check out my review here!)
I loved the first book in the Moon Base Alpha series, so I picked up Spaced Out when I could. I thought this book had a bit of that Middle Book Syndrome, and I didn't fall in love with the characters… but I'm intrigued enough in the plot to see what happens in the final book in the trilogy. ❤️❤️/5 stars (Review coming soon!)
I've been hearing so many great things about the Nevermoor series, so I finally picked up the first book, The Trials of Morrigan Crow. It's definitely deserving of the hype (and giving me all the Harry Potter vibes!!) I loved the characters and the fascinating world! I can't wait for the next book! ❤️❤️❤️❤️❤️/5 stars (Review coming soon!)
The Wig in the Window was a fun book that I decided to pick up on a whim. It was a super fast read and an addictive MG mystery that I loved. ❤️❤️❤️❤️/5 stars (Review coming soon!)
The Girl Who Drank the Moon had been on my radar for a while and I finally decided to read it. I'm about 10% through and really loving all the imagination that goes into the world building.
I joined Camp NaNoWriMo this month! Initially my goal was to finish the first half of Children of the Sun draft 6, but…. I already finished the entire novel lol.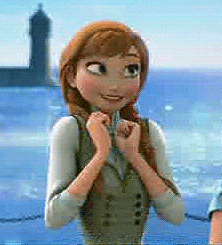 Usually I'd get stuck on some point during a draft, but this time I didn't. It really helped to have a detailed editing plan — even though I didn't end up following it to the tee. I am also grateful to have a mentor who I know is looking forward to reading my revision!
My major tasks of this revision were to 1) age down the manuscript from YA to MG, and 2) reduce the word count from 87K to below 70K words. At first I thought it was impossible to reduce my word count so much BUT after a critical examination of my manuscript, I realized how much non-essential stuff is in there! The final word count after this revision is…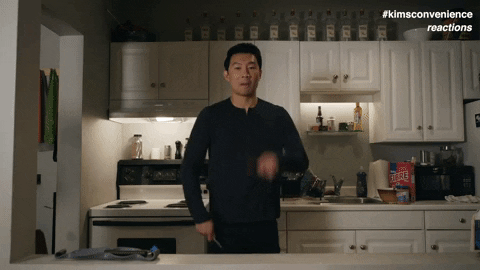 67022 words!!!
Which lands it solidly within MG territory.
However, this doesn't mean that I am done with the novel. I'm planning to put Children of the Sun aside for this week, and come back again in May. I know that there are still some things that I want to tweak in the manuscript — voice being the big one. My focus during the April revision was on the plot and the characters, however I know that I would need to fine-tune the finer aspects of the narration and dialogue to make sure it suites the MG age category. (This is why I've been on a solid diet of MG books!)
With my blogiversary coming up, I decided to sit down and update my Writing page and my Reviews Index!! If you're curious about some of the novels I've been working on and the reviews I've written, click on the links below!
I wrote two discussion posts this week, which brings my Discussion Post Challenge total up to 3 (out of 12!)
Last but not least, I had a chance to catch up on some blog hopping. Here are some of my favourites this month:
Life what life!??!
Lol, to be absolutely honest with you, I haven't done much outside of the ordinary this month (work, read, write, exercise, walk dogs, repeat!!!)
On the coronavirus front, my province is doing a bit better. There has been talk of reducing social distancing restrictions in mid-May. I doubt that things will bounce back to normal right away, but we will see!
One of my goals this month was to get some work done on the thank you cards for my wedding — and yes I was finally able to finish most of these!
My friend got me this really awesome wax sealing kit which I've tried for the first time with great results. (Though when I was testing it out on a spare envelope I literally set it on fire hahahha 😂 … I tossed it into the sink and thankfully no one was hurt!)
More reading!
One more revision pass for Children of the Sun (shall I call it draft 7??! lol editing is truly endless.)
OH YEAH MY BLOGIVERSARY IS NEXT MONTH!!! Hmmm does this mean there will be a giveaway??!
I had a week of vacation booked off mid-May; initially we were planning to go to Italy and Montreal, but of course that's called off now.
… Instead I'm planning to do more DIY!! I actually have some sewing projects that I've been itching to get started on.
I also need to do my taxes and you know, boring adult stuff 😂
How was your April? What were your favourite reads this month? Any upcoming goals for May?
Photo by Florin Beudean on Unsplash