Hi everyone!
How is the pandemic treating you?
It definitely feels like a surreal time, but I hope everyone is safe and healthy. Remember to take care of yourselves- not only physically and mentally as well.
One of the things keeping me sane right now is writing. Because I love my story and my characters, I look forward to working on my novel every single day. Because of writing, self-isolation doesn't feel too bad. When I'm feeling burdened by everything happening around the world right now, or when I'm just feeling bored, I let my mind wander to my WIP.
I also spend a lot of time petting my dogs 🤣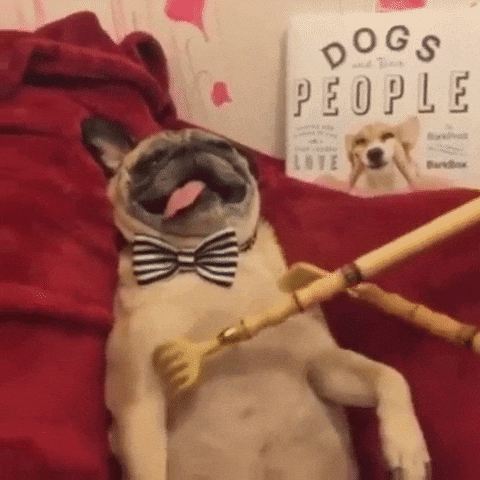 Thank you Kat @ Life and Other Disasters for creating this write tag! Kat is such a sweet person and has an awesome blog (be sure so visit it if you haven't already!)
For those who don't know- write tags give writers an opportunity to talk about our story and our characters! Personally I love them because they help me get to know my characters better and come up with ideas for my novel. Whether you have finished a novel or are just getting started (or even if you just got an idea for great novel you're going to write one day), I encourage you to give this a try!
Rules
Thank the person who tagged you but also link back to the original post! (I want to see all your lovely answers, people!)
Provide a short description of your WIP/story!
What is "Children of the Sun" about again?
Meredith Zhao kicks butt at math olympiads, wins Rubik's cube competitions, and loves ramen. But she has a secret: she is a Deviant, a genetic mutant who sets things on fire. While snooping around the Deviant Investigation Unit where her adoptive father Rio works, Meredith stumbles upon notes left behind by a former detective: the unresolved case of three young women who died of unknown cause.
Behind Rio's back, Meredith delves into the mystery. She discovers the reason why the files collected dust underneath a desk for months: a conspiracy that oppresses the lives of Deviants around the world. Meredith must make the difficult choice to save her kind, even if it means turning her back on the people she cherishes.
Which character is most likely to help out their elderly and vulnerable neighbors during the crisis? OR which of your characters has an essential job (or would have if they didn't live in a fantasy/dystopian/sci-fi/whatever different world) and brave the outside on the daily?
Prior to the pandemic, Rio and Edene's primary role was to arrest and detain rogue Deviants. Now that priorities have shifted during COVID-19, they have been redeployed to drive around the city and fine people for not staying 2 metres apart.
Prior to the pandemic, Carmen was a nurse in the maternity unit. Now she's been recruited to take care of COVID-19 patients in the ICU.
Who is your go to character for TV and movie recommendations? (As they most likely spend all their time binge-watching shows already!)
Sandy is your go-to gal (name a TV show and she can summarize it from beginning to the latest episode)… if you can find her that is.
Tell us about the first character who would go slightly mad staying inside for too long?
Carmen is (secretly) thankful that she works in healthcare and does not need to endure weeks or even months of self-isolation.
How does your most extrovert and your most introvert character handle the crisis?
Meredith is a true extrovert. Being homeschooled is tough enough… are you saying now that she has to stay inside all the time?!?
Meanwhile, Zenith is doing just fine. In fact he's living the dream, staying in his room all day with his music and his sketchpad. He might be a straight-C student, but he's born to ace social distancing.
Which of your characters is a prepper and would have been ready if this had been a zombie apocalypse?
The villain of this novel has it all planned out. In fact he might have planned this all along.*
*All kidding aside, there is absolutely ZERO evidence that COVID-19 was manufactured in a lab.
Who got panicked and bought everything in bulks (despite reassurances that markets would not run out)?
When the 100th case was reported in Wuhan China, Rio rushed to the supermarket and bought boatloads of toilet paper. People probably thought he was nuts. (Well who is laughing now?)
If there is a character who might be hard to convince that the virus and its dangers are real, who would it be? Why?
Karoline swears by science. When the news of the coronavirus came out, she reassured her peers that Ebola had a fatality rate of 50%, while COVID-19 only killed less than 5% of its hosts. As more and more countries were affected by the virus, as personal protective equipment supplies dwindled worldwide, it sank in for Karoline how dire the situation was.
Who would organise all the zoom-group chats to make sure their friends and family stayed connected?
Edene. She doesn't talk much but she likes people.
BONUS: Make an aesthetic of your main character bundling up at home!
I tag these awesome people!
And YOU!!
How are you doing? What activities or hobbies keep you sane during this tough time?
Photo by Jacob Morch on Unsplash; Rachael Gorjestani on Unsplash; Peter Forster on Unsplash; João Silas on Unsplash; Adrien Tutin on Unsplash; Joshua Rawson-Harris on Unsplash; Nicolas Thomas on Unsplash; Sven Mieke on Unsplash; Jonas Jacobsson on Unsplash; Julian Hochgesang on Unsplash