Hey everyone,
Uh, March was like… WTF?!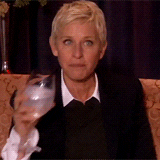 This is the time where I say something along the lines of "[Insert month here] went by so quickly! Wow time flies!" because that's what it feels like. Usually.
But… uh yeah. Not March. March was a beast. It was a rollercoaster. It was wonderful and yet it was also not. March just needs to undo itself and disappear. In fact can we just skip ahead to 2021 already??
All joking aside, it's absolutely a rough time. I am fortunate that my family and I are healthy, and that we have a stable food supply. My heart goes out to those of you whose lives are affected by the pandemic. Hoping that we can all get through this in time.
First of all I am ahead of my Goodreads challenge! Woohoo!
This month, I shifted my focus to reading Middle Grade books (more on this later.) Overall I am really enjoying this genre. I love the innocence in MG fiction and the focus on family themes. There are some adorable friendships in the books that I've read so far!
I really enjoyed Tunnel of Bones, which is the sequel to City of Ghosts. Cassidy and Jacob have the cutest friendship (and to be honest, it's the reason why I'm liking this series so much!!) I am really looking forward to the third book of the series which is coming this year! ❤️❤️❤️❤️ (Check out my review here!)
The Memory Keeper is a moving book about a girl who tries to "cure" her grandmother's dementia. This book reduced me to tears on more than one occasion haha! Psstt…. I might be a bit biased here since this is my awesome author mentor's book!! ❤️❤️❤️❤️❤️ (Check out my review here!)
Page by Paige is a graphic novel about a young artist who learns to express herself and find her people when she moves to a new high school. It was too angsty for me, and I felt the dialogue to be a bit stilted. That being said, I would have loved this if I had read this book when I was in high school haha! ❤️❤️
When I delved into the world of MG novels, Wonder was a title that came up again and again so I knew I had to read it! I loved the themes of family and self-acceptance in this book. It was heartbreaking and inspiring to read Auggie's story. ❤️❤️❤️❤️ (Check out my review here!)
Counting by 7s is another book that I heard a lot about. I'm a bit more than halfway through and loving it so far. Willow's character is very unique and it's been a delight to read her internal dialogue!
It's been a pretty exciting writing month. First of all I was very anxiously awaiting the Author Mentor Match results and I was pretty such that I wouldn't get matched…. and then I got paired with a mentor!!!! (Check out my post!!)
It feels surreal (still) and, I dunno, but I guess I've been doing something right??!
Also, because I wanted to take a mini-break from Children of the Sun after a very intense round of editing, I decided to go back and finish the last 30K of my previous manuscript. Now Fog is complete, at 157K words (I know, it's so long haha.)
I've also finished planning the revisions for draft 6 of Children of the Sun (one of these days I'm going to lose count of the number of drafts hahaha 😅). It's all in a very epic spreadsheet. Here is the first 5 scenes (of 64):
A major aspect of the revisions is that it's going to be a MG novel rather than YA! Which is why I've been reading so much MG lately haha. I've sent all my notes over to my mentor for feedback (eeeekk!!) and we'll see how it goes??? My mentor is super nice but at the same time I am always terrified about sharing my work with others, especially when it's not 100% finished haha…
Also! I joined Camp Nanowrimo!
My goal is to finish draft 6 by the end of May, so this means that my goal for April is to finish half of the novel. There are 64 scenes in total so this means I want to finish editing 32 scenes this month!
Sorry! Not too much going on here! Unfortunately blogging has fallen by the wayside this month… Especially with everything that is going on in the news and writing! I've been replying to comments and trying to do a bit of blog-hopping when I can, and I think I'm doing better towards the end of the month compared to the beginning. I will do better for next month!
May is my blogiversary month!! I think it's been… almost 3 years?! Am I a blogging dinosaur now!??! 😅 Well I am a proud blogging dinosaur haha. Last year I did a giveaway which was SO fun, so I might try it again!
Life? What life?
Haha… Okay all kidding aside I actually travelled a bit in late February/early March (Please don't throw any tomatoes at me yet!!! I can explain!!!) At that time we knew about the coronavirus crisis in other parts of the world, but it didn't seem to affect everyday life in Canada yet. There were no travel recommendations or advisories.
SOOOO we went to LA! Here are some pictures from Universal Studios haha.
Yeah. Good memories! (We were totally not socially distancing haha.)
That was then, and this is now: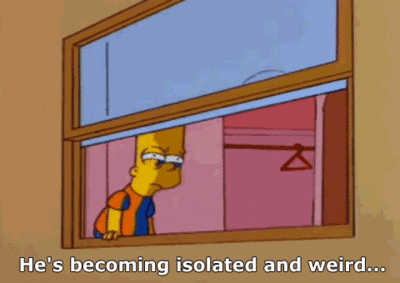 I'm working from home most days although I do have to go into the hospital 33% of the time. (I do IT support for a hospital pharmacy at an acute care centre in a major city.) I definitely appreciate all those doctors/ nurses/ pharmacists/ housekeeping/ food services/ admin staff who keep our hospitals up and running. We have some COVID-19 patients in our hospital and we are preparing for the worst. So far we are ahead of the wave (and hopefully it stays that way.)
Other than this, I've also DIY'd some face masks: (This is my hubby, modelling one of my creations.)
These are just masks for me and my family to wear out and about the city. They are nowhere near as effective as N95 masks, but they are better than nothing! Also, I didn't want to contribute to the problem of mask shortages by buying commercial masks.
P.S. Although some hospitals are accepting homemade mask donations, my hospital is in pretty good shape (although we are conserving supplies.) If you are curious about making face masks either for yourself or to donate, check out this great video tutorial from JOANN.
Here are my plans for April:
Staying at home. A lot.
Read some more awesome books!
Finish revising the first half of Children of the Sun!
Somehow stay fit while staying at home. Any ideas you guys lol??
Keep it up with the blog-hopping.
Get those thank you cards done!!
How are you all doing? Any ideas for exercising at home? What are doing to keep yourself occupied while self-isolating?
Photo by Johannes Plenio on Unsplash