Hello everyone!
Happy new year! How was 2019 for you? Did it pass by as quickly as it did for me?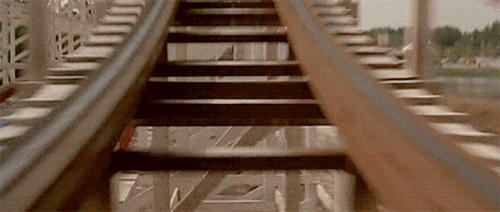 One of my favourite parts of the New Year is to reflect on what I've accomplished and lessons that I've learned. I don't believe in new year resolutions per se… if we want to make a change, why can't we do this any other day of the year?
However, I do want to give credit to the new year. Life is so busy for many of us. I find myself settling into a routine on many days of the year. It is at the end of the year when I spend a lot more time reflecting on what I did the previous year, and what can be done better. I don't believe new year resolutions can make a change overnight, but I do believe in setting realistic, achievable and slightly challenging goals.
So that's what I will be doing in this post! I'll be reflecting on my writing achievements this year, the lessons learned, and what my goals next year will be. (Bear with me, this is a long-ish post!)
Writing Achievements of 2019
On January 22, I finished draft 1 of Never Forget, which is an adult science fiction novel about a man who aims to reconnect the Internet during the Digital Dark Ages of 2050.
A few facts:
I started this novel in November 2018 as a part of NaNoWriMo
It was the first adult (rather than young adult or new adult) book that I've written
It was plotted using the Snowflake Method
The total word count was 110K, of which 10K was written in January
On July 6, I finished draft 3 of Children of the Sun, which is a YA science fiction / mystery novel about a homeschooled girl who investigates the disappearance of three women. A bit more about this novel:
The first draft of this novel was written in 2007 during my second-ever NaNoWriMo. Yes… this means that this story has been bouncing around my head, consciously or subconsciously, for over a decade
I worked on this novel during both Camp NaNoWriMos in April and July this year
Draft 3 was a 100% rewrite of draft 2
The total word count was 101K
On September 25, I submitted draft 4 of Children of the Sun to Pitch Wars.
This was the fastest edit I ever had to do. It was also the first time I had to polish my work, combing through it for everything from developmental edits to line edits to spelling and grammar (thank you to my wonderful beta-readers!!!)
I rewrote about 20% of draft 3
I did not win Pitch Wars
The total word count (rewritten) would be a guesstimate at best… about 20K
On November 1, I started draft 1 of my new NaNoWriMo novel, Fog, which is a YA fantasy about a girl who hunts for her twin sister by travelling through the mysterious fog that takes people away.
It was my first time using the 15-Beat Method for outlining
I spent the most time I ever had in world-building and creating character sheets in preparation to write this novel… but after starting to write it, I felt like I could have done even more in advance
I wrote 60K in November and 20K in December
The grand total word count in 2019 is 201K which is great!!
Lessons Learned in 2019
To be honest a lot of these "lessons" I find myself re-learning again and again. Here are some of the thoughts that I would like to keep in mind in the future.
4. It's about the journey, not the destination.
Sometimes I am so focused on getting in my words for the day or month, on getting to the next plot point, on finishing the novel, on attaining the prized achievement of becoming agented and published, that I forget to just enjoy writing.
But the truth is that writing a good novel takes a long time, and the road to publication is not straight-forward. Writing is a marathon and not a sprint, so we should enjoy each step of the way.
3. Rest. It'll make you write better.
I was exhausted in November. It was a busy month at work, and in addition to that because of NaNoWriMo I had to force myself to write 1667 words a day. It was tough.
What I realized was that if I am feeling emotionally drained, my writing suffers. If I am feeling physically drained, then… I will probably fall asleep while trying to write lol. Replenishing our emotional and physical energy is important for us to feel ready to write.
2. Read lots.
I didn't read much this year. In 2018 and 2017, I had read about 50 books each year. But in 2019, I only read 36 books. However I think that reading is an essential habit for a good writer, so this is one of my goals for next year.
1. Keep on writing.
Writing is hard. It takes a lot of work, and the work doesn't immediately pay off. One thing I discovered about writing is that I don't get a lot of positive reinforcement for it compared to other hobbies. I used to play the piano and people always complimented me when they heard me play. I didn't have to be a musical genius, and they didn't have to understand music to appreciate my songs.
With writing, it's different. It takes several months or even longer to finish one draft of a novel, and years to get a polished draft. The publishing industry, whether it's traditional or self-publishing, is brutal. I was disappointed when I wasn't selected for Pitch Wars, because I had worked so hard on Children of the Sun and I was so sure that it would have a fighting chance.
But Pitch Wars taught me something, and it's that being a writer isn't easy. The only sure way to lose is to give up. And the only chance at succeeding is to keep going.
Whatever you are working towards, keep going at it.
What's Next in 2020?
I definitely want to keep writing next year, at the same time November was very tough and I don't ever want to experience that level of stress again. Here are my goals so far!
By February 15, finish Fog
By February 29, submit Children of the Sun to Author Mentor Match
By March 1, send Never Forget or Shapeshifter to beta-readers (not sure which novel yet!)
In April and July, participate in Camp Nanowrimo
In September, participate in Pitch Wars in September
In November, participate in NaNoWriMo with new novel idea
Do some querying?!??!
It looks like a pretty tight timeline haha, however life-wise I am expecting fewer commitments compared in 2019, so hopefully this will mean more time for writing? We'll see how everything goes.
How was your 2019? Are you a believer in New Year Resolutions? Tell me about some of your goals for next year?