Hey everyone!
It's officially December, the last month of 2019-
WHAT? HOW DID THIS HAPPEN?? Did I jump out of a time machine or something??!?!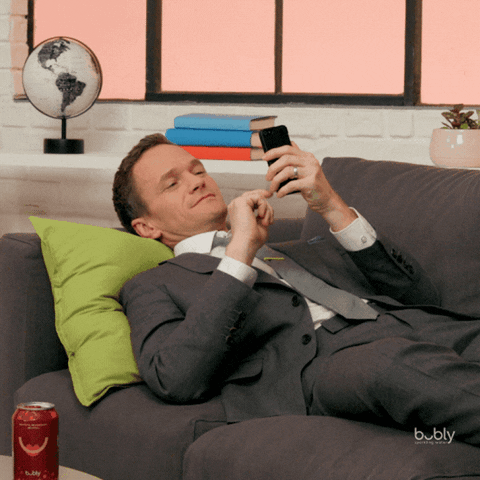 Yup. It's real. Another year (almost) gone. It always amazes me how fast time flies.
November was a pretty hectic month for me. Between work and NaNoWriMo and inhaling food and squeezing in sleep, I probably didn't have time for much else! Now that NaNo is over, life is hitting my face like a gigantic snowball. I am terribly late when it comes to Christmas prep LOL. Aaaaand that's what December will be about 🙂
Since we're on the topic of Christmas, I am still not sure if I want to classify myself as a Grinch or not. I am not too big on Christmas, though I like some parts of it- getting together with family and friends, good food, the "holiday spirit." However every year there is just so much pressure to get things organized, like planning gatherings, preparing for potlucks, buying gifts… it's kind of anxiety-inducing!! Am I the only one??
Considering that I planned to read ZERO books in November (thanks to work/NaNoWriMo), and I actually did end up reading some books, I am definitely positively surprised and proud of myself!! *Pat on the back*
That being said, I do want to focus more on reading this December and next year. I have to admit that I had a bit of a reading slump on and off in the second half of this year when I couldn't really get into the books that I was reading… However I just picked up a few books that I really enjoyed, so I think I am back in a good reading mood!
I finished We Are Okay by Nina LaCour this month. It is really a beautifully written book and I enjoyed it overall. The characters were real and lovable. It was however a bit of a heavier read so it took me a while to get through, despite the book being short. Review coming up soon!
Lintang and the Pirate Queen by Tamara Moss was a book that I didn't expect to pick up. It was, you know, one of the books that just slipped in sideways onto my TBR haha. The characters were adorable and the setting was immersive and imaginative. I ended up loving this Middle Grade book! Review coming up soon!
I started reading Renegades by Marissa Meyer which is a fun and addictive book so far! I am about 40% through and loving the mystery identities and ??enemies-to-lovers tropes that are going on. Can't wait to finish!
I also have The Toll by Neal Shusterman playing on audiobook. I am about 50% through and liking the story so far. Unfortunately we don't have as much attention on our MCs in this book, since there are a huge cast of secondary characters (some of whom are new additions) who I am starting to warm up to… but I really hope to read more about the MCs!!
Last month I might have mentioned that I've been reading Elantris by Brandon Sanderson… I am certain it is a good book. I really could sense it when I was reading it. But I think I will take a break and set this book aside for now since I am looking for something a bit lighter. Hoping to come back to it later though!
YARC 2019 Reading Challenge Progress: 9 out of 10
Yay! I'm so glad that I'm making headway on the YARC 2019 challenge! I am not sure which book I will read for the 10th book, but we'll see.
Goodreads Reading Challenge Progress: 26 out of 30
I've accepted that I will not meet my reading challenge of 50 books this year LOL soooo I took the liberty to decrease my goal to 30. There. Much more achievable.
I am hoping to focus more on reading in the new year though. Anyway we'll cross that bridge when we get there!
It's been a pretty writing-heavy month because of NaNoWriMo! If you guys are curious about my final word count for the month…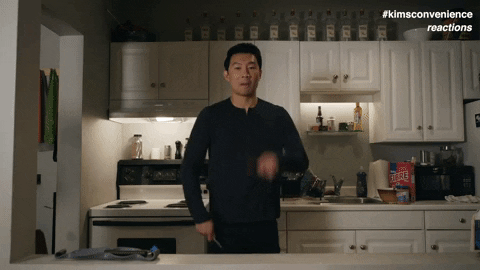 [DRUMROLL]
60117 words!!!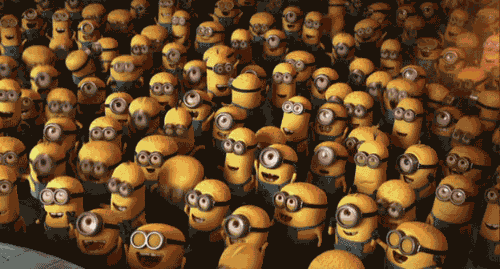 I am absolutely proud of myself for my achievement. It hasn't been an easy month. There had been ups and downs. As you guys can see in my graph here, my daily word counts varied from 400 up to 5000 words.
This is actually my fifth year participating in (and winning) NaNoWriMo. Definitely looking for more great years to come!
If you guys are curious about my week-to-week progress, check out my NaNo Diaries posts. I am downplaying my hair-pulling, gut-wrenching moments in this wrap-up post, BUT if you read any of these posts below, you'll know that the struggle is real :')
Shoutouts to these bloggers who did NaNo with me: Margaret @ Weird Zeal, Joe @ Storeys of Stories, Jai Lynn and Katie! Also a big thanks to all of you who didn't do NaNo but cheered me on every week. I really appreciated all your love and support which kept me going!!
It's been a pretty offbeat blogging month. Because I was doing NaNo Diaries twice a week, I had to write them the day before they are scheduled to be posted. I still had Writers' Corner every Friday, which I also ended up putting together the night before the post lol. So it was a bit of a break from my usual Sunday blog-writing routine.
Now that NaNoWriMo is over, I'm hoping to get back to my blogging schedule which definitely feels more organized and helps free up time during the week! As for Writers' Corner, I don't have any posts lined up for December so I will take a break from this for now. Going forward we'll keep them going but at a less frequent pace!
If you guys are curious about the Writers' Corner posts last month, here they are:
Because of NaNoWriMo, I really didn't get around to doing as much blog-hopping as I would have liked! However here are some of posts I enjoyed:
Jia wrote about Middle Eastern representation in books in a blog post that I really loved.
More people did my NaNoWriMo 20 Questions Tag, which made me so happy! Ink & Rye / Momo Muse / Jenna / My Thing About Books / The Ink-Stained Desk / My Musical Theatre Life
And I guess that's all lol. I will do better next month, promise 🙂
Life was… kind of… nonexistent??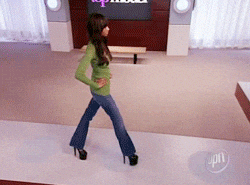 Just kidding. I did have a life. I did. (convinces self.)
I went to my first ever book signing event!! It was at a library that was close to my workplace so the timing and location REALLY worked out. I was kind of surprised and shocked and in disbelief to hear that Marissa Meyer was coming to my library because I live in this rain-ridden town on some coast of this little country called Canada and Marissa Meyer is coming?!!? What?!!
(Lol I'm kidding. My city is kind of big, and I guess Canada is kind of big. But I guess I'm not used to writers coming to where I live.)
I wasn't even a Marissa Meyer fan (I know, WHO AM I right???) until meeting her in person but now I am totally a fan. She is super nice and I bought a copy of Renegades (which is so SO addictive) and she signed it!!!
I also met Tamara Moss who is the sweetest person ever! (And she did an interview on my blog!! And I bought a copy of Lintang and the Pirate Queen and really loved it!!)
Of course when I met the two of them I was so nervous that all my thoughts kind of came out in a jumble "omg so nice to meet you guys it was so inspiring to hear about your journey as writers-"
But they looked at me nicely and smiled and said thank you like I am a normal person :')
Other than this, I worked a lot. Don't worry next month will be more exciting. LOL.
Read 4 more books! (Including 1 YARC novel!)
Write 25K words!
Fly across the country to see my family and celebrate Christmas!
Sleep, and relax, and transform back into a human.
How do you feel about the holidays? Do you love Christmas or are you a Grinch? Have you been to any book-signing events?
Photo by Lukasz Szmigiel on Unsplash