Hello everyone!
How is it going? Can you believe that we are more than halfway through November? For those who are doing NaNoWriMo, it means that… it's kind of almost over? There are just 12 more days!? Part of me feels like we've just started NaNo (the other part of me feels like I've been hunkering down and writing for ages hahaha….)
My writing has been going all right. I am a huge fan of spreadsheets and graphs, SO to procrastinate from writing I've made several graphs to crunch numbers haha. Today I will show and tell some of the graphs I've made.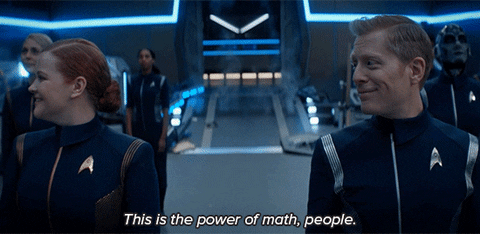 If you look at my numbers, it looks like I am doing very well. Right now I am at 36735 words by the end of Day 17, which means I am quite ahead (which is great! absolutely no complaints!) In the graph below, my total word count is in blue while the par level of 1667 words per day is in red.
I've graphed and dissected my numbers a bit, and it isn't hard to find some patterns. Below is a graph of my daily word counts (blue) and the daily par of 1667 words (red.) The pattern is pretty stark here in that on my days off, I very consistently write WAY above 1667 words, while on my days at work, I consistently write below 1667 words.
The story here is that work has been super hectic, and after a long day, I either don't physically have the time to write, or I am very exhausted and just want to curl up into a ball and sink into dreamland haha. To prepare for the busy weekdays, I've been writing as much as I can on weekends or my days off.
Soooo bottom line for NaNoWriMo success: Prepare for the rainy days and plan to either make up for the words before or after!
Some of you might be wondering how my novel is actually going (a lot of the focus during NaNoWriMo is on word counts, and the actual content of the novel becomes a minor detail BUT just a reminder here that the actual content of the novel does matter!) Things are chugging along.
What I'm Loving
I've introduced two of the secondary characters who I really, really love, so I am definitely excited to write more about them.
The plot is unravelling according to plan! Pacing is on point!
Although I did quite a bit of planning beforehand, there is space in my outline to invent scenes as I go and I really like having some creative freedom here.
What I'm Struggling With
I don't mind writing action scenes. They add some spice to the story and in general can be fun to write, but… they are not my forte. It takes me forever to get through a scene and to be honest I really don't know if they make sense?
I am not excelling this whole writing-work-life balance. Although I am above the word count target for now, I am feeling pretty exhausted overall…
About My NaNo Project, "Fog"
No one knows where the Fog comes from. All they know is that those who enter the Fog never return.
Luna and her twin sister Treya live in a town on the coast of Suni. Luna is the quiet one, while Treya is charismatic, powerful and the pride of the Delphinus Clan. Treya has already decided to be a Sorcerer and join the Queen's Army, just like their mother and father. But Luna doesn't know what she wants to be; also, joining the Queen's Army seems like a lot of work.
On the day of their graduation. Luna rescues a boy from the edge of the Fog. His name is Caio Amadeus Vladimir and he looks nothing like anyone in the country. Caio wants to go into the Fog and map out the lost regions of Suni, and he asks Luna to be his bodyguard. Luna thinks he is delusional.
Until Treya disappears on a misty day. Luna will do anything to bring her back.
My NaNoWriMo Progress: 36735 words / 50000 words
A Snippet from "Fog"
Caio pays the concierge boy to carry his luggage up the five flights of stairs. Once settled in, he looks at himself in the vanity mirror. A set of green eyes look back at him, they peer from the brown curls that frame his pale face. Back in Onyx, he was once the scrawniest student in his class. But standing alongside the Suni, he is brutish and stocky. He smiles at himself in the mirror and practices a few words of Suni.
"Hello. I am Caio. What is your name?"
"I am from Onyx. I arrive in morning. I want to know the Suni country."
He winks at himself. Caio considers himself to be above average in looks, in Onyx at least. But perception of beauty must be at least somewhat universal.
He opens his suitcase and changes to the tunic and breeches he'd purchased from the market. He can't change his hair and his accent, but he can make an effort to blend in with his choice of clothing. He smiles at himself in the mirror one more time before leaving his suite.
No one knows the Vladimir name here. He isn't the rich heir who lives in the mansion on top of the hill. He is just Caio. The feeling is freeing- the thought that no one knows him here, at least not yet. In this small window of time, he can choose to be whoever he wants to be.
How is NaNoWriMo going? Are you a Weekend Warrior? (like me?) What are you enjoying or struggling with when it comes to writing?
Photo by Michel Porro on Unsplash