Hey everyone!
It's time to talk about editing again! Editing is a big, complicated process so that's why I dedicated two posts to this topic. Last time, we talked about recruiting beta-readers and compiling feedback. In today's post, we will talk about how to incorporate beta-reader feedback into our edits.
Disclaimer: This is not the BEST approach to editing. I don't know if there is a best approach at all! This is just the approach that works for me, however everyone is different. Feel free to take from it what you like and adapt it to your own editing process.
Disclaimer 2: I am not a published writer. I am just someone who loves writing and I work hard to improve my craft everyday. Take my tips with a grain of salt!
Recap from Part One
In the last post, we talked about taking a break from our novel, which is so important to get enough distance and perspective on our own work, so we are ready to tear it to bits work on it again. We also talked about recruiting beta-readers and critique partners, who can bring valuable feedback about what is working and what isn't working in our project. Lastly, we discussed how to organize feedback from multiple beta-readers.
(Psst, if you haven't read this last post yet, or if you want to refresh your memory, click here to check out part 1 of my editing process!)
Step 4: Consider different types of edits.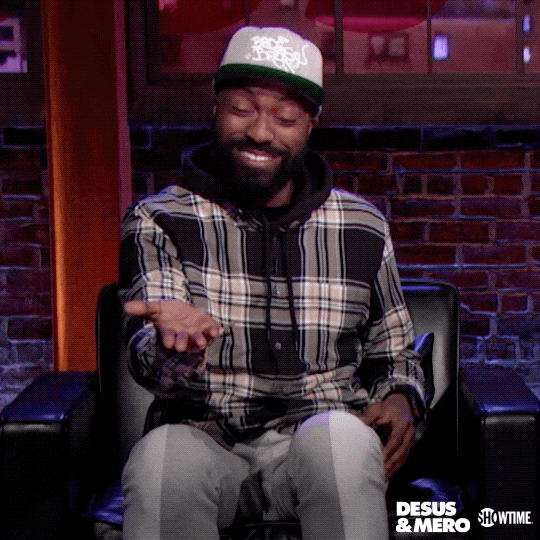 Not all edits are equal. One proposed edit from my critique partner was to "reconsider the relationship between two of the major characters." Addressing this issue involved changing multiple plot points and/or rewriting most of my novel. However, another edit was simply "why is the character wearing a T-shirt when it's snowing outside!?" This second issue was much easier to fix.
It is important to distinguish between the types of edits that you intend to incorporate into your novel, and to address them in the most efficient order. I mentioned this briefly in the previous post but I don't think I gave this topic the attention it deserves! Here is how I break down the types of edits that are suggested by my beta-readers/CPs:
Developmental edits refer to the structure and content of your manuscript. If an edit would likely lead to a substantial change in the structure of your novel, it will likely fall in this category. (E.g. Re-examining the order of events in your novel; changing a character's backstory and motivation; changing character relationships.)
Copy edits address consistency, repetitions and transitions. (E.g. Inconsistency in setting descriptions; inconsistency in magic system; inaccurate historical details; confusing shifts in logic.)
Line edits involve the quality of the prose. (E.g. Tightening setting descriptions and dialogues.)
Proofreading refer to spelling, grammar, and punctuation errors. Generally they involve minimal change to the content of the manuscript.
Generally, developmental edits are the most time-consuming to complete, while proofreading suggestions are the easiest and fastest to resolve. As satisfying it is to polish prose and fix grammar, all the work we put into these things won't matter if we later realize that we need to rewrite half of the manuscript!
Because of this, it doesn't make sense to address your beta-readers' feedback from beginning to end. Rather, I prefer to begin with the developmental edits, then copyedits, then line edits and proofreading (in that order.)
In case you are curious, here is the template that I used:
[FEEDBACK TEMPLATE] 
(Feel free to save a copy for your own personal use.)
Step 5: Developmental Edits
For the developmental edits, I grouped my beta-reader suggestions into common themes. Keep in mind that beta-readers will likely have different opinions, however, it always amazes me when several of my beta-readers independently converge on the same point and identify the same issue. This means that it is an important issue that needs to be addressed.
For each issue, I listed the concerns of the beta-readers and brainstorm solutions around them. Here is an example of one of the issues my betas latched onto in Children of the Sun:
As you can see, my beta-readers had different ways of saying the same thing! Essential they were all not impressed about the relationship between Rio and Meredith. So I lumped it all into this one category, and later inserted my ideas about how to address this issue.
Bottom line: Developmental edits can feel overwhelming, but it helps to group them into common themes.
Step 6: Copy Edits

By the time I got to my copy edits, I had a problem on my hands. Because of the big, structural changes that I've made to my manuscript, I've created new scenes and deleted old ones, and the scenes that have persisted are in a different order. So the copy edits that my beta-readers had commented on are now in different places in my novel. (Also, because of the scenes that I have deleted and rewritten, not all these copy edits are relevant anymore.)
Does this even make sense? I am having an incredibly hard time describing this!
Therefore, my task was to organize my copy edits in a way that corresponds to the new order of the scenes that I now have in my edited manuscript. To approach this, of course I used another spreadsheet!
(Feel free to save a copy and adapt for your own use!)
In this document, I cross-referenced the chapter number, scene name, and page numbers (of the old manuscript) with the scene name of the revised manuscript. If I could not match an old scene to a new scene (i.e. the scene has been deleted) then the copy edit becomes irrelevant. This process required three computer monitors at the same time, lol.
Then, I simply went through the novel from beginning to end to address these edits. In the "Complete?" column, I greyed out rows as I completed each edit.
Step 7: Line Edits & Proofreading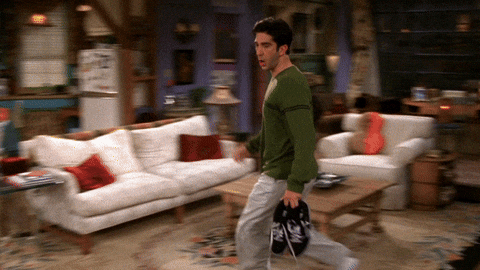 Unfortunately, I didn't have the time to get through line edits for Children of the Sun with the same amount of attention as I would have hoped. My beta-readers did an amazing job pointing out all the typos that I've made throughout the manuscript (and boy were there many!)
Theoretically I could have used the same process as copy edits to match the old scenes with the new ones. But I only had a few days until the Pitch Wars deadline, so it was faster and easier to just comb through the manuscript myself and fix the typos as I went along!
And…. that's it!
Again, I am far from an expert. I haven't had professional writing training and I haven't even published a novel yet. These tips come from an amalgamation of my own trial and error, and also lots and lots of help from Authortube. But I hope that you find that these tips help.
Tell me about your editing process. What is your favourite part of writing? (Outlining? First draft? Editing?) Are you participating in NaNoWriMo this year?