Hello everyone!
Who is doing NaNoWriMo this year??!!! [raises hand reluctantly]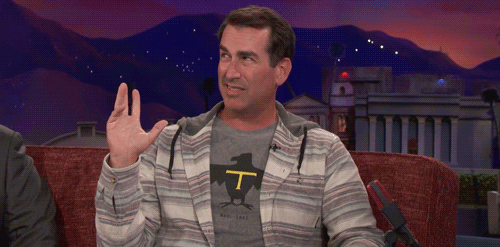 I am raising my hand reluctantly because I love NaNo, and I really really want to give it a shot this year, but to be honest I am not really sure how it's going to go because November is going to be a really busy month and……… yeah. But let's give it our best shot!
I am starting a "20 Questions" tag for NaNoWriMo because I am super curious about the projects that you guys are working on, and how you are all planning to survive NaNoWriMo this year. I'll try to keep them short and sweet! Let's go!
Rules
Thank the awesome blogger who tagged you!
Link back to the creator of this tag, Sophie @ Sophie's Corner. (I want to hear about your NaNo novels!!)
Feel free to use the NaNoWriMo 20 Questions Tag graphics!
Answer the questions.
Tag some friends who are also doing NaNo this year.
And have fun!!!
Tell me about your NaNoWriMo project this year! Give me a blurb!
No one knows where the Fog comes from. All they know is that those who enter the Fog never return.
Luna and her twin sister Treya live in a town on the coast of Eskaria. Luna is the quiet one, while Treya is charismatic, powerful and the pride of the Delphinus Clan. Treya has already decided to be a Sorcerer and join the Queen's Army, just like their mother and father. But Luna doesn't know what she wants to be; also, joining the Queen's Army seems like a lot of work.
On the day of their graduation. Luna rescues a boy from the edge of the Fog. His name is Caio Amadeus Vladimir and he looks nothing like anyone in the country. Caio wants to go into the Fog and map out the lost regions of Eskaria, and he asks Luna to be his bodyguard. Luna thinks he is delusional.
Until Treya disappears on a misty day. Luna will do anything to bring her back.
What's the genre?
YA high fantasy! I've never written high fantasy before but we'll see how it goes!
Describe your MC in three words.
Fun-loving, lazy, warrior.
Without spoilers, describe your villain in three words.
Benevolent, powerful, mortal.
What is your goal? (the traditional 50K? 20K? 5K? or……. 100K?)
I'm going with the conventional goal of 50K words in one month (yikes!!!!)
Is this your first draft? Second? Third?
First!! I'm excited!
Are you starting a new project (or draft), or continuing an existing one?
I'll be writing Scene 1 of Chapter 1 of Draft 1 on November 1st!
What is your favourite time to write in the day?
Early mornings and late nights! Sometimes I can squeeze in some writing during lunch break.
Where are you going to write?
On my couch and in the cafe. In both cases, a cup of tea in my hands.
Computer or paper?
I've been doing planning on the computer but it was actually during last year's NaNoWriMo when I started writing on paper. When I type my novel, I tend to go back and fix things and edit as I go. But there is limited physical space to do this on paper, so handwriting helps me shut off my inner editor haha.
NaNoWriMo is a huge commitment!! How are you going to make time to write?
I'm going to go back to my routine of waking up an hour early in the morning to write, this way I will have already written something before going to work. If I save all 1667 words for after work, I'll feel more pressure about about having to write it all in the evening.
Are you going to participate in local or online NaNoWriMo events? (e.g. kick-off parties in your city, write-ins, virtual writing sprints…)
I've been to a few write-ins last year (mixed experiences) but I'm going to give it another try this year. I haven't been to any local kick-off parties last year but… maybe I'll give it a shot this time around?
Do you write from beginning to end or skip around?
I write from beginning to end. Since my story and characters evolve as I write, skipping around will probably make the story incongruous. However I've heard many people swear by this method!
Planner or pantser? (or plantser?)
I spend a lot of time planning but things don't always go according to plan, so I'd say I'm a plantser!
What will be your go-to NaNoWriMo snack?
Chocolate! Lots and lots of it!!
Choice of caffeine? (or no caffeine?)
Tea!
Any rewards for milestone achievements? For finishing NaNoWriMo?
Hmm I haven't thought too much about this. I think after finishing NaNo I'll collapse and sleep a lot.
Share a tip for other NaNo-ers!
Life is hectic and on some days, we might not be able to write 1667 words (or whatever your daily word goal might be) and that's okay. Write as much as you can, even if it is just one or two sentences, and set aside time to make up for it on the next day or the weekend.
How are you feeling about NaNoWriMo? (Excited?! Nervous!? Terrified?!)
It's still a bit early and I just started plotting my novel, but I am beginning to get into the headspace of my characters and my world and my story so yes, long story short, I am feeling excited! And as for the NaNoWriMo part of things… definitely a bit nervous since I'm not sure how this year will go!
Share an aesthetic for your NaNoWriMo novel!
I want to tag these wonderful people!
If you're not on the list but you are doing NaNoWriMo this year and you want to give this tag a try, consider yourself tagged!!
Are you doing NaNoWriMo this year? How would you answer some of these questions?