Hello everyone!
September was a hectic month for me. I edited and polished my novel, Children of the Sun, in preparation for Pitch Wars (an online writing contest.) And… that's where all my spare time went. But more on this later.
Unfortunately reading, blogging, and life went on my back burner, even though these things are very important to me. Now that the contest submission is in and we're starting a new month, I'm hoping to catch up on these things.
I only had a chance to read two books this month and I wasn't even able to finish these (and this is a record low for me hahaha…)
Red Rising unfortunately is going to be a DNF, at least for the time being. I felt that the pacing was slow and I really couldn't bring myself to care for the characters. Perhaps I was just not in the mindset for an epic fantasy/sci-fi at the moment. I do have the print copy of the book so maybe I will come back to this later.
I am reading The Dragon Warrior for a blog tour coming up. It is an Asian-inspired fantasy which I really love. It was so nostalgic to read about the Asian gods and goddesses, which were a big part of my childhood (in the books I've read and TV shows I've watched haha, not in actuality though I wished that were the case!) Overall I am enjoying the book so far. Review coming up soon as part of the blog tour.
And… that's it. I'm hoping to spend more time reading in the coming month!!
This is what I spent the most of September doing haha. After getting feedback from beta-readers and critique partners in late-August, I buckled down and got to work. Some of the suggestions involved BIG changes (revamping character relationships, changing the climactic scene) so about 20% of the manuscript had to be rewritten. I also ended up cutting down the word count from 100K to 85K (which is more within the range of a young adult novel.) After doing these major changes, I had to comb through the manuscript several times to make sure scenes flow and are consistent with each other. Then I had to proofread. SOOOOO yeah. That's why it took up all my spare time this month lol!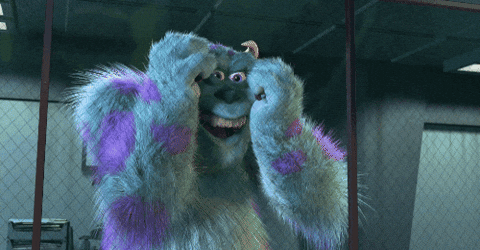 This was all in preparation for the Pitch Wars contest (a writing contest where aspiring writers are matched with published authors, who help to prepare the manuscript for submission to agents.) On September 25, after reviewing my submission for the gazillionth time, I sent in my first chapter, query and synopsis and pressed "Submit!!" It was an incredible amount of relief to be done! And this was probably the fastest and most focused edit I've ever done on a novel! It is probably also my novel with the least amount of typos! And I am so proud of it!
The mentors will request full manuscripts for submissions they like. So now….. I'm just playing the waiting game lol and refreshing my inbox and Twitter feed every other second lol XD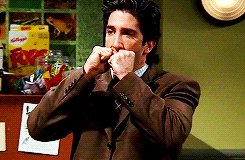 Overall it's been a good blogging month. We continued on with the weekly Writers' Corner features. I am really grateful for the participation we've had from writers at various stages of their journey! Check out the Writers' Corner posts here:
I wrote one discussion post this month about re-reading, which brings my discussion post challenge total up to 12 (which meets my goal for this year! Yay!!) In general, I love writing discussion posts so much so of course I will be writing more of these posts this year even though I have already met my goal.
Here are some of my favourite blog posts this month!
Margaret @ Weird Zeal shares her reflection about how book blogging has kept her in her comfort zone.
Marie @ Drizzle & Hurricane Books tells us about her travels to Toronto! I loved this post so much. It was so nostalgic to read about my hometown!
Goldie @ One Day at a Time shares a fascinating short story titled "The Outside."
Sarah Nicolas gives us some valuable tips for writing query letters. I definitely needed this while I was drafting mine for Pitch Wars!
Charlotte @ Bewitching Books, Ravenous Reads tells us about her anticipated September releases!
Shaina Krevat shares her tips about how to self-publish a book!
I finally completed the third (and final) post in the Wedding Dress series!! It was fun (and a small trip down memory lane) putting together this post for you guys.
Overall, life has been okay in September. Work has been busy; we have a huge project and the deadline is coming up really soon in mid-November so there has been a lot of stress that I unfortunately take home sometimes. Other than this, I focused all my spare time on the Pitch Wars submission. Between these things, there hasn't been enough time for anything else. It was actually a pretty stressful month.
Now that my Pitch Wars submission is in, I'm hoping to take it easy in October, probably spend more time with friends (and remind them that I exist haha!) and also catch up on some quality reading and blogging time.
Here are my goals for October. I'm going to keep things light since I don't want to overload myself this month.
Survive work! With our project deadline coming up, I'm sure there will be some late nights and (unpaid) overtime BUT I'm hoping to not let work take over my life.
Reading! Can't wait to sink into the couch with a good book.
With Nanowrimo coming up, I'm starting to plan a new novel. Hoping to sort out the details before November rolls around so that I'll be ready to write. Let me know if you're planning to do Nanowrimo this year!
There are a few things that I still want to revamp on this blog, hoping to get to these soon
How was your September? Any notable books? Are you participating in Nanowrimo this year?
Photo by Katie Moum on Unsplash