Hello everyone!
Editing seems like a daunting task, to take an entire novel that is 80 to 100K words and (somehow) make it better. Editing also seems endless: when do you ever stop?! There seems to always be ways to make improvements on a manuscript. A few years back when I was editing an old novel (which shall never see the light of day XD,) I wrote four drafts, and after that I still wasn't convinced that the manuscript is at its best. Now, years later, I can finally say that I've found an editing process that works for me. I am proud of my system so I want to share it with you guys! I also want to hear (from the writers out there) YOUR approach to editing!
Disclaimer: This is not the BEST approach to editing. I don't know if there is a best approach at all! This is just the approach that works for me, however everyone is different. Feel free to take from it what you like and adapt it to your own editing process.
Disclaimer 2: I am not a published writer. I am just someone who loves writing and I work hard to improve my craft everyday. Take my tips with a grain of salt!
Step 1: Take a break!!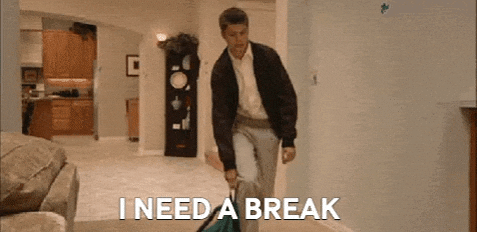 This step is so, so important. The reason is that when we've just finished writing a manuscript, we know it like the back of our hand: we are in love with the stories, the characters, and world. At the magical moment when we type the final line and compile the manuscript, and it becomes one really totally extremely AWESOME document, we don't WANT to make any changes to it.
And guess what? Editing requires changes. Sometimes BIG changes. To be able to make big changes, we need to be in a mindset to let things go. And that means taking a break.
And also, after writing a novel, WE DESERVE A BREAK OKAY?!
Step 2: Recruit Beta-Readers and Critique Partners!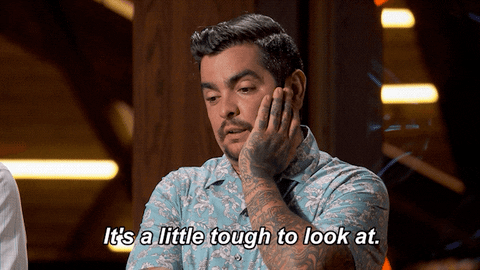 First of all, what are beta-readers and critique partners? I've been using these words interchangeably on this blog but there is a difference!
Beta-readers are readers. They love reading and will make broad and general comments about your manuscript. On the other hand, critique partners are writers. They will provide in-depth critiques about your manuscript, from character motivations, pacing, even spelling and grammar, depends on what you ask for.
From my experience, it's great to have a combination of both. You want to have a handful of beta-readers because they are reflective of the general audience who your manuscript will appeal to. You also want to have critique partners because they tell you the harsh truth (and you need that!)
This step is ESSENTIAL! And this is why!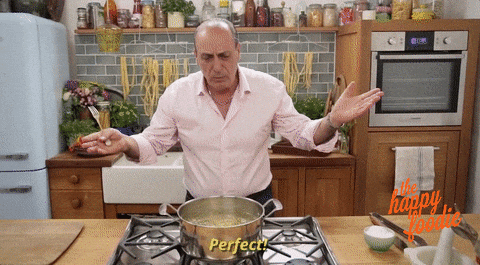 As writers, we are probably blind to the own flaws in our manuscript. Even when we have taken a break from the manuscript, we know the characters and the story so well in our head, that it's hard for us to be objective. Often times a beta-reader or CP points out to me a plot hole I didn't notice, or a character whose motivation is unclear, or a scene that is too slow-paced.
Sometimes the reverse is true: we are too harsh on ourselves. Have you had moments when you feel like your writing is just….. bad? I've been there so many times. After I finish the first draft of my novel, I always have a handful of scenes that I really dislike, that I plan on canning in the next draft. BUT then my beta-reader or CP tells me that they actually really love this scene. Just like how we are blind to the flaws in our novel, sometimes we are also blind to the things that really shine.
Step 3: Compile Feedback!
After sending out your novel to your beta-readers and CPs, the feedback begins to trickle in. People are reading your novel, and they like it! It is a warm and fuzzy feeling, isn't it? BUT along with the positive and encouraging compliments, there will also be constructive criticism. (Unless your novel is perfect, in which case please ignore this post since you won't have to edit hahahaha…)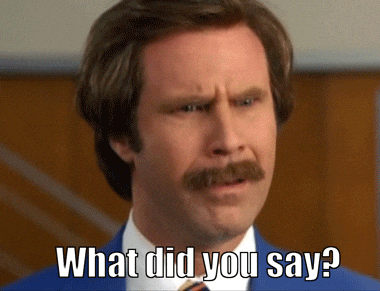 Constructive criticism is hard to hear. What do you mean, my novel isn't perfect? What do you mean I have to fix this?!
The answer is YES. You DO have to fix this. Listen to your beta-readers and CPs, because they are usually right. In fact, constructive criticism is one of the best things you can get for your novel, because it is the key to making your manuscript (even) better.
Depending on how many beta-readers and CPs you have, it might feel overwhelming just to compile the sheer amount of feedback that you get. How do you get the suggestions all in one place? I have seen two ways of how this is done:
Option 1. Use Google doc.
By sharing a Google doc among your beta-readers and CPs, you can get all your revisions in one place. I haven't used this option myself, and I don't like it very much. One reason being that Google doc can be super slow if you are sharing along a huge document and there are multiple people viewing it. Another reason is that when multiple people are commenting on a single document, they influence each other. However, I want my beta-readers and CPs to each formulate their own opinion.
Option 2: Use a spreadsheet to compile comments from separate Word documents / PDFs
This is my go-to option (because I love spreadsheets hahaha.) I send my manuscript to each beta-reader individually as a PDF, then I compile the comments into a master spreadsheet that contains all beta-reader comments.
Here is what my spreadsheet looks like:
It is also important to separate between different types of suggestions that your beta-readers have. Some edits are higher level (I'll call them Developmental Edits) which involve scrapping a whole character or changing the climax in the novel. Some edits are lower level (let's call them Copy Edits and Line Edits) which involve making sure elements are consistent between scenes (e.g. eye colour of your main character) and spelling/grammar are intact. We want to target the high-level edits first, because there is no sense in perfecting every single sentence in your novel if you will end up rewriting half the scenes!
If you guys are curious about the spreadsheet that I use for compiling beta-reader feedback, feel free to access a read-only copy by clicking here:
[FEEDBACK TEMPLATE]
(Feel free to save a copy for your own personal use.)
This post is getting pretty long, so we will continue next week! In Part 2, I will describe in more detail the different types of edit and how I use my template.
In the mean time, please let me know what you think about this editing process, and how your own editing process works? I am always up for meeting new writing friends, so let me know if you are looking for a critique partner!
Who else loves spreadsheets? For the writers out there: what is your editing process?