Hey everyone!
YES I am back!
August was a phenomenal month for me. It was hectic, it was fun, and to be honest, the introvert-me is surprised that I survived at all hahaha…. All kidding aside, it was an amazing month. I loved every moment of it. (PSSST I GOT MARRIED. Yes. Do read on my friends and I'll tell you more about it!!)
Reading took a bit of a backseat this month. As much as I wanted to read (and as eager as I was to add books to my eternally-growing TBR), there just weren't enough hours in the day. And even when I had time to read, my mind was just too preoccupied to focus sometimes. Do you guys ever get that (or is it just meeee??!)
All in all, I was able to get through some books which I enjoyed!
I was super excited to read Permanent Record by Mary H.K. Choi which was an eARC from Netgalley. Overall I loved the character chemistry and the family dynamics in this one. Mary H.K. Choi is SUCH a master at writing the most imperfect yet lovable characters!! My one little complaint was that this book was a bit harder to get into than Emergency Contact. Check out my review here.
Other Words for Home by Jasmine Warga was another highly anticipated read for me this month!!! I loved My Heart and Other Black Holes and Here and Now, so I was waiting for this one for a long, long time. Other Words for Home is definitely different: it is a middle-grade novel about a Syrian refugee, and it is written completely in verse rather than prose. Overall I enjoyed it a lot. Review coming up!!
I am…… still continuing to work on Red Rising. It's a book that I've heard SO much about and I know it's supposed to be the most epic sci-fi and I'm supposed to love it but……. after reading 60% I'm just not feeling it you guys. I thought that it might be the audiobook version so I switched to the print edition (which by the way my friend was able to get me the SIGNED COPY EEEEEKK!!!) so we'll see.
YARC Progress: 7 out of 10!!!
It was a nerve-wracking month from the writing perspective, because I was starting to get feedback from my beta-readers for the third draft of Children of the Sun!!!! Needless to say, I was half-giddy with excitement and half-biting my nails hahahah.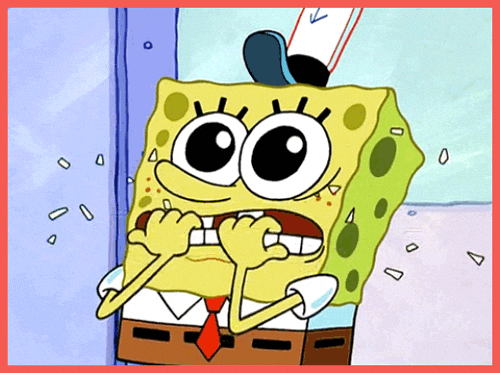 I was so happy to hear positive feedback for some aspects of the book. People loved the MC and some of the supporting characters. There were also plot twists that won over even my toughest beta-readers.
On the other hand, this was probably the harshest group of beta-readers I've ever recruited hahahah. PHEW. There were some feedback and pieces of constructive criticism that really hit me hard. Some pieces of feedback got me right HERE.
That being said, you gotta do what you gotta do. They say that constructive feedback is useful feedback right? I picked myself up from the ground, rose from the ashes, and got back to work.
I always felt overwhelmed when I am in the beginning of the editing stage because I wanted to make sure to hit the key points that my betas harped on, and yet there were just so many comments and I didn't want to miss anything!! BUT GUYS, I think I finally figured out a way to organize myself haha. What I did was put ALL my beta-reader feedback into a spreadsheet (I LOVE SPREADSHEETS!!!) And I dedicated a few more documents and spreadsheets to this revision haha. (Do you guys want a more detailed post about my editing process? Let me know!!)
My beta-reader feedback spreadsheet:
My Scrivener file:
My plan for the upcoming month is to…… [GULP]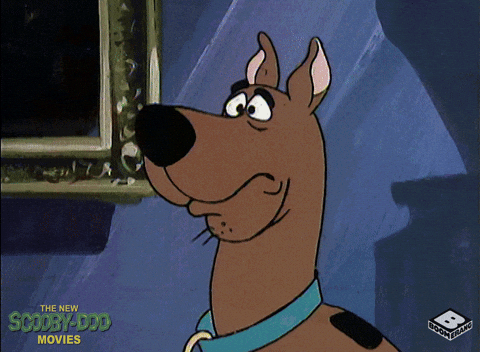 Finish my revisions. Yes. I have a deadline for myself and it's intense and it's crazy but I'm going to give it a go.
It was a pretty busy week on Sophie's Corner as well!! First of all, it was a very inspired discussion post-writing month for me. For some reason I just wanted to tackle every single potentially marginally controversial topic worth discussing hahahaha.
Discussion Post Challenge Progress: 11 out of 12 (ALMOST there!!!!)
August was also the month where I piloted Writers' Corner, an idea that I've rolled around in my head for a while and finally implemented. In summary, Writers' Corner will feature writers who are not conventionally well-known in the blogging community. I thought this would be a great idea to connect readers who love books to writers who want to promote themselves and their writing.
Because I was on vacation the last two weeks, I thought that it was a great chance to put Writers' Corner front and centre (and you guys loved it!!) instead of my usual 2 posts per week. Here are the posts:
Since I'm back on the blog, Writers' Corner will become a weekly feature that will happen on Fridays, in addition to the usual Sophie's Corner posts! (Pssst…. Leave me a message (or a Tweet) if you want to contribute to Writers' Corner.)
Here are my favourite blog posts this month!
M. L. Wang shares her guide to character writing which I thought was SO helpful for developing my own characters.
Beth @ Reading Every Night is back from hiatus!!! Welcome back Beth!!! (we missed you!!)
Vicky @ Vicky Who Reads builds these awesome and fun hypothetical book boxes! They sound really fun and I wished they were real!!
Molly @ Molly's Book Nook shares some of the changes she's noticed in the blogosphere over the past few years. She also teaches us how to use Feedly!
Zoie @ Whisked Away By Words tells us about her steps in developing a new WIP.
MANY THINGS GOING ON!!!
First, I started a new job! It was exciting! It was overwhelming! I have no idea what I'm going to be doing to be honest (it's one of those newly created positions where the job description is still very vague??!) but I have a good feeling about it.
Second, I GOT MARRIED! Yes, this means that I finished my DIY wedding dress (post #1; post #2; and YES there will be a final post about this soon!! I'm just waiting for the full set of photos from our photographer so I can choose some good ones for you guys!!) Here's a snapshot:
The lead-up to the wedding was hectic! I lost a lot of sleep and pulled my hair out over small details and I was so nervous about whether things were going to go according to plan! Our parents and friends came from across the country (and WORLD) and I was so glad to see them!
Once the day started I was so caught up in the moment that I stopped being nervous and realized that this was so, SO fun. I loved getting my make-up and hair done (for the second time in my life hahahaha.) I cried during my parents' speeches. I loved the FOOD. The cake was amazing and our photography team was the best. Even though it was a small event (30 people!!!) I loved the company. And even though things didn't go according to plan, it was PERFECT.
Third, I went on vacation! I really, REALLY needed it! We went to a cabin in the woods where there was no cellphone reception (BUT there was a payphone down the street in the general store.) We spent the first few days with friends had fun hiking and roasting marshmallows over campfires and catching crabs. We caught some Dungeness Crabs which retails at $19/lb and it was delicious!! (Earning back our wedding budget one bite at a time hahah)
And that's it!! Phew! What a month right??!
On my September TBR, I have… Lost and Found by Orson Scott Card (an e-ARC) and Wayward Son by Rainbow Rowell (out SEPTEMBER 24!!!!) And of course I have to finish Red Rising!
Finishing the fourth and final draft of Children of the Sun!!
More Writers' Corner posts!
Orient to my new job and not make too big of a fool out of myself hahahaha.
How was your August? Any notable books? Do you have any signed books? Do you use Feedly (or do you use another platform for keeping track of non-Wordpress blogs?)