Last night, on the 28th Street subway, I saw two women deep in conversation.
My mind raced. Were they old friends, rivals, or maybe estranged lovers? If you're like me, a story can spin out of an everyday observation. The secret is being able to get those stories out of your mind and put them on paper.
That takes work. Repetitive, day after day work.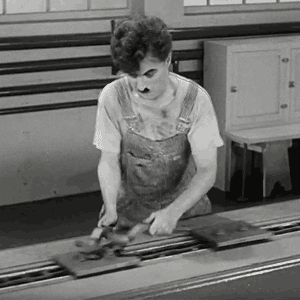 SCOUT (Matador 2019) is one of six novels I've written in the past eight years. Each one started with a dumb story I told myself as I was day-dreaming. I'd been writing bits and pieces since I was teenager, but in 2011 I decided to make an industry of it. I decided to write every single day (weekends excepted). SCOUT was written in six weeks, showing you the power of this technique. These are what I call Scout's Four Rules:
1) Find a time to write that suits you.
Always write at this time.
2) Find a place to write with no distractions.
Lee Child might live overlooking Central Park, but I've heard that his writing room faces a blank wall. Ian Fleming lived at the fabled 'Goldeneye' in Jamaica, but he turned his desk from the beach to write his daily dose of Bond. After that he'd mix a Martini (shaken not stirred).
3) Write regularly and write a lot.
I don't feel the day is done until I hit the 2000 word mark. Write that much, and you deserve a Martini.
4) And most importantly – let your imagination breathe.
Think about the story as you go about the boring stuff (you know – earning money, clearing out the kitty tray). Try out alternate scenarios to the one you've planned. There's always a different way to approach a story, and you should lull yourself to sleep thinking of better ways to tell your story.
Look for the magic!
When writing SCOUT, I already had the basis of the eponymous main character's paranormal power – she could follow people trails. That idea had come to me when I took a horse ride with a Navajo guide in Monument Valley. So I thought it easy enough to imagine a 17 year old who uses the same skills to follow people in a small town in Illinois. But as I wrote the first chapter, I had a revelation.
I realised that a story about following people was boring – it was like a souped-up Sherlock Holmes. But what if Scout could follow people's emotions? Suddenly the story took off. Scout could feel her mother's emotions, a woman who is suffering from dementia so can no longer communicate properly. And Scout's paranormal skill allows her to experience the fear of the abducted children she helps trace.
The new idea was like fireworks!
Discovering a new idea in my writing challenged me to write harder, and to dig deeper. I was excited by what I had discovered. Scout's emotional connection to other people – her superpower – is the most special thing about the novel. This idea wouldn't have come about if I had not been looking for the magic, and my eyes wouldn't have been open to the magic if I hadn't clocked-in each day as if going to work, and tapped out a mountain of words.
About the Writer
Sanjiv Lingard works in the creative industries in New York City. His portrait was drawn by his good friend P.G.
Author website: http://www.sanjivlingardauthor.com
Photo by Johann Trasch on Unsplash; Joanna Kosinska on Unsplash