Hey everyone! Wow, it is going to be AUGUST already!! Can you believe it?! I sure can't! I feel like I've said this every month for the last 2 years of blogging hahahaha, BUT hey I'm going to say it again XD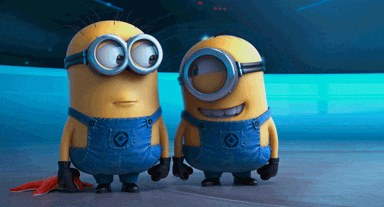 Overall July has been a good month. I finished the third draft of my WIP and I'm now a mini-break from writing, so I got a LOT of reading done. It felt amazing to sink into the world of reading again. It's also been busy with wedding planning and some changes in my career (in a good way!!)
I finished a total of 5 books this month, and in progress of reading 4 more. This is awesome because (a) it's kind of my monthly record for this year? or something like that haha, and (b) some of these books are LONG, like 600+ pages. I also branched out from my typical diet of young adult fantasy/sci-fi into classics, adult fantasy, contemporary, AND non-fiction. *Big pat on back!!*
I finished East of Eden, which was a multi-generational book about love and kindness, goodness and evil, family and self-acceptance, and the like. It was a slow-paced book and MUCH longer than my typical read, however I ended up really loving all the characters in this novel and felt inspired by its message. Check out my review here.
Opposite of Always was a fun and breezy YA contemporary. My only complaint was the insta-love and the writing style, however overall it was an enjoyable read! Check out my review here.
Jade City (Green Bone Saga, #1) was an Asian-inspired epic fantasy about a clan of warriors on the island of Kekon who derived special powers from jade. Really loved the premise and the worldbuilding, which made the world of jade and honour feel real to me. The highlight of this book was the characters- the Kaul family who were the leaders of their clan. Loved all the Kauls and the dynamics between them. Check out my review here.
I was wary about Jade War (Green Bone Saga, #2,) being the second book in the series. Although the pacing was slow in the beginning and middle of the book, by the last 150 pages I was ON THE EDGE OF MY SEAT waiting to read what would happen next!! I loved the characters even more than in the first book, especially the female protagonists who took fate into their own hands. In the end, I loved this book even more than the first. Check out my review here.
I've been hearing so much about Red, White and Royal Blue that I had to read it so I know what the hype is all about hahaha. There is GREAT character chemistry and lots of laughs, but I can sense deeper themes boiling beneath the surface. Review coming up soon!
Writing Tools teaches writers 50 tools that are helpful for improving our writing. I love how there are exercises at the end of each chapter that allow me to practice the "writing tools" by analyzing a published book of my choice, as well as my own work. Some of these tools were new to me, while others were a review. In any case I think it is a great writing instruction book for those looking to improve prose!
Red Rising was one of the novels that I've heard so much about. So far I am just 20% done the audiobook. It was a bit slow to start, but overall I'm loving the premise and the characters, and I'm looking forward to read the rest the book.
Permanent Record was one of my highly anticipated eARCs! After reading (and loving) Emergency Contact by Mary HK Choi, I couldn't wait for this new work. So far I am still getting used to Pablo's voice, and the story is taking some time to get rolling, but I am excited to read more.
As a part of my writing exercises (from Writing Tools) I am re-reading and studying the prose of Brokeback Mountain. I've read this book last year and loved it, but I realized I haven't paid much attention to the writing, which is superb. It is amazing how the author can pack so much meaning within so few words; a story spanning decades that is captured within 50 pages!
I finished 2 YARC books this month!! (This means that my total YARC progress is 6 out of 10. Getting there!)
SO! Yes!! I finished the third draft of Children of the Sun! Now it is sent off to beta-readers and the feedback is slowly but surely trickling in. I am of course super nervous hahahaha….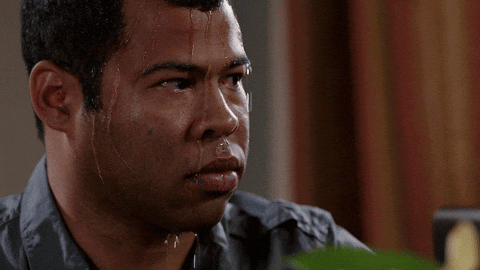 In the mean time I've been practicing my writing technique by following along with the exercises in the Writing Tools book. I also listened to several Masterclasses as well.
The end of July also means that Camp Nanowrimo is coming to a close! I had a fun time with my group of cabin members. I was a bit of a rebel this time since part of my month was writing the tail end of Children of the Sun, while the majority of the time was spent on writing exercises. So my Camp Nanowrimo goal was 15000 words, although only 6993 came from my novel. I ended up doing some complex Calculus with the remaining 8007 words, assigning 323 words per writing exercise.
July was a quiet month in terms of blogging for me. I wrote one discussion post, which was inspired by my mental debate as I typed my review for East of Eden:
This brings my current Discussion Post Challenge total to 8 (out of 12)!! I am on track!!
Here are some of my favourite blog posts from July!
Check out the Jade War Blog Tour hosted by the amazing Shealea!! I loved the book (the Green Bone Saga in general) and the blog tour couldn't have been possible without Shealea's hard work! Be sure to check out some of the other awesome posts as well!
Marie @ Drizzle & Hurricane Books wrote about her travels to Croatia! Be prepared for beautiful photos!!
Belle wrote about how to be a minimalist book blogger which echoes my sentiments precisely!
Kal @ Reader Voracious showed us the ropes when it comes to paid vs. self-hosted WordPress! (Apparently there are TWO different WordPresses?! I definitely learned something new haha)
I loved this inspiring post by Asha about how to choose a book to read.
July was an exciting and busy month for me. First of all, it is officially LESS THAN ONE MONTH UNTIL THE WEDDING!!!!!! EEEEEEEKKKKK!!! *epic freak out and hyperventilation mode*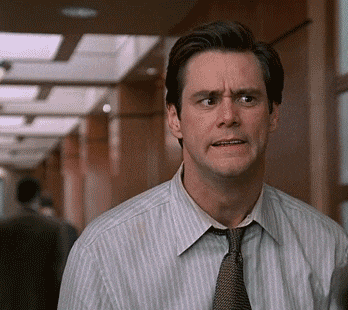 Hahahaha kidding I am doing just fine. Just. Fine. *Deep breath* Really. XD
It was a month full of running around and ticking the boxes on last-minute things, making our final instalment of payments, adding the final touches to the dress, etc.
You guys are probably curious about my DIY wedding dress progress. I hope that I could say more about it! I've decided to keep it simple, no elaborate embroidery or beading. Instead I'll spice up the veil to add more excitement to the outfit!
ALSO, in addition to wedding-planning madness, another big piece of news is that….. I was offered another position in my current workplace. Rather than clinical pharmacy, I'll be doing some leadership, education, project management stuff (don't want to bore you guys with the full description!!) So yeah, it's kind of like a promotion! The position will start in mid-August, pretty much before my wedding date hahah. Yes! Lots of excitement coming up!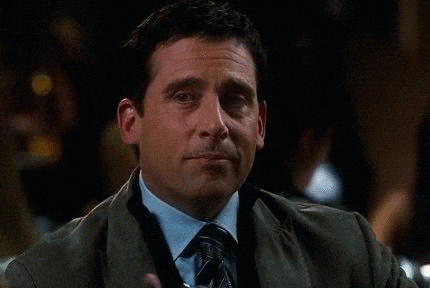 THE BIG DAY OMG I CAN'T BELIEVE IT KILL ME NOW (or actually, don't kill me hahahaha I want to live)
After my wedding, I plan to gather up feedback from my beta-readers and start on the fourth draft of Children of the Sun (?? final draft??! JUST KIDDING, because EDITING NEVER ENDS)
More reading!
Maybe one more discussion post?
DEFINITELY a wedding-dress post hahaha, can't escape it now 🙂
Because I can for-see August being a hectic month, I'll be taking a hiatus from blogging for the last 2 weeks of the month. THEN it'll be back to business as usual 🙂
How was your month of July? Any remarkable reads? Any goals or plans for August?
Photo by Dakota Roos on Unsplash