Hey you guys!!
Whoa….. It is already the middle of 2019!??! I saw this tag floating around the blogosphere last week and I was completely in denial, but I got tagged this week so……… I guess I can't avoid it anymore hahaha.
Thank you The Orang-utan Librarian, Norees @ No Reads Too Great, and Caro @ Bookcheshirecat for tagging me! Please check out their posts too 🙂
Best Book You've Read Yet in 2019
I've talked about this for ages and ages already but I really loved The Seven Husbands of Evelyn Hugo, which deserves every ounce of hype it's got! Such fascinating characters and a breathtaking story. Definitely un-putdownable 🙂
Best Sequel You've Read So Far in 2019
Thunderhead was JUST as (if not even more) epic as Scythe!
New Release You Haven't Read But Want To
I am fascinated by the cover of Descendant of the Crane, not to mention that it is an Asian-inspired fantasy. Count me in!
Most Anticipated Release for the Second Half of 2019
Now that I've finished Scythe and Thunderhead, I just can't wait for The Toll (November can't come soon enough!!!) And Orang-utan Librarian just reminded me that Wayward Son will be out this year too!!! To be honest I am a little bit nervous about Wayward Son since in my opinion, Carry On worked really well as a standalone novel, however of course I am really excited to see more of Simon and Baz!
Biggest Disappointment
I really Not Your Sidekick, so I picked up Not Your Villain right away. Loved the LGBT rep but… there was not too much plot going on in this sequel? I was bored to bits.
Biggest Surprise
Although I liked The Gentleman's Guide, it didn't really blow me away, so I wasn't expecting much for The Lady's Guide to Petticoats and Piracy. However I ended up LOVING it! The main character Felicity is so strong-willed and inspiring, needless to say lots of girl power here 🙂
Favourite New Author
It's my first time reading Neal Shusterman's books (Scythe, Thunderhead). I loved these books so much, so I am definitely on the lookout for more from this author!!
Newest Fictional Crush
Ugh! This question is hard! I don't have any fictional crushes this year, but……… Can I cheat a bit and pick a fictional crush from late last year??! I watched Crimes of Grindelwald in November and have been obsessed with everything Newt ever since XD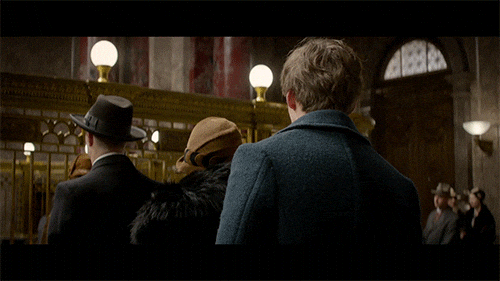 Newest Favourite Character
Evelyn Hugo is cunning, scheming, ambitious and stops at nothing to get what she wants. She is different from me in every single way, and yet I can't help but relate to her. Really loved how multi-dimensional this character is!
Book That Made You Cry
Flowers for Algernon reduced me to tears!
Book that Made You Happy
The Epic Crush of Genie Lo made me super happy. I grew up reading about the Monkey King and Journey to the West (which are popular fairytale / mythology stories for kids in China) so reading this Westernized adaptation made me feel like a kid again!!
Favourite Book to Film Adaptation
I actually did not watch any book to film adaptations this year? That's like, super bad right?? However I really loved The Green Book (a 2018 film although I watched it this year) which is a movie named after a book, so… that kind of counts right??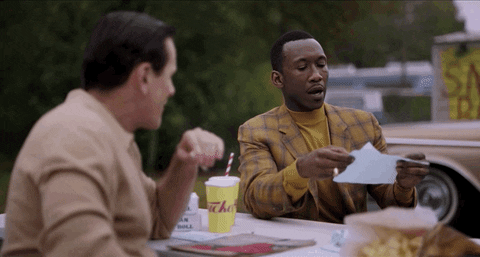 Favourite Post This Year
In general I've challenged myself and wrote quite a few discussion posts this year. Here is one of my favourites:
Most Beautiful Book You've Bought This Year
I really think I picked up Girls of Paper and Fire because of this magnificent cover 🙂
What Books Do You Need to Read By the End of the Year
I've heard good things about Jade City so far so I am definitely looking forward to reading it! Also I am going to get an ARC of Jade War (my first physical ARC ever!!!!) so that's absolutely on my TBR as well 🙂
I'll tag these awesome people!
Let me know some of your favourite reads this year!