Hey everyone!!
It's SUMMER!!! I love how the air is warming up and it's sunny almost every day here in Vancouver. I haven't gotten around to doing many summer activities yet… but here are some things that I want to do this summer:
Go to the beach!
GET MARRIED
Unwind in a secluded cabin for a week where I get to chill, read, and write (yes this is actually in the works)
Plenty of cafe time writing
See some fireworks?!
Hike!!!!
Run & bike along the ocean shore
Thank you to Marie @ Drizzle & Hurricane Books for this tag! For those of you who haven't met Marie, she is such a sweet & wonderful person with an AMAZING blog, so please check out her site!
The Rules
Link back to the original creator in your post.
Feel free to use any of the tag graphics in your post, or create your own!
Tag 5 other people at the end of your post, and let them know you've tagged them.
Usually I'm not huge on superheroes, but I loved Wonder Woman: Warbringer! It's fast-paced and action-packed, with plenty of plot twists and girl-power as well. It's not really a beachy book but there is an island and an ocean and a shipwreck and a magical spring!
Sisters in battle, I am shield and blade to you. As I breathe, your enemies will know no sanctuary. While I live, your cause is mine.
The romance in Girls of Paper and Fire took me by surprise but in a good way. Overall it is a book that I enjoyed.
"I don't want an easy life. I want a meaningful one."
It's been a while since I read Amy & Roger's Epic Detour, and having the book memory of a goldfish, I can't say much about it. But I remember that this was a super fun and fast read with a sweet romance, and I couldn't put it down once I started reading 🙂
"The best discoveries always happened to the people who weren't looking for them."
I'll have to borrow Marie's answer for this one because I REALLY can't think of any other book that left me starstruck! The Seven Husbands of Evelyn Hugo was a phenomenal book about the making of a star. But more than that, it is about friendship and love. I can't recommend this book more!
"Never let anyone make you feel ordinary."
Scythe was my most recent addictive read. I loved the plot, the characters, the writing, everything! The premise was fascinating and there were plenty of plot twists that kept me on the edge of my seat.
"My greatest wish for humanity is not for peace or comfort or joy. It is that we all still die a little inside every time we witness the death of another. For only the pain of empathy will keep us human. There's no version of God that can help us if we ever lose that." 
What If it's Us was the sweetest book and an effortless read! To be honest I didn't know what to expect from a collaboration by Becky Albertalli and Adam Silvera, but they did an amazing job at delivering two different and distinct POVs that worked together really well as a whole!
"I barely know him. I guess that is every relationship. You start with nothing and maybe end with everything." 
You guys might know how intimidated I am by classics! Well, I've taken the plunge and now I am reading East of Eden by John Steinbeck. It is a slower paced and character-driven book, definitely a different flow and structure than the young adult books I've been reading earlier on this year. But I'm loving the writing and the characters so far.
"And now that you don't have to be perfect, you can be good." 
In On the Come Up, Bri overcame the forces that work against her and her family- poverty, racism, gang violence, and the expectations that people have of her. Despite everything, she fought for her dream of becoming a rap artist. Her confidence and determination inspired me!
"There's only so much you can take being described as somebody you're not." 
Usually I don't pay much attention to the food that characters eat hahaha……. however I remember fondly the creations that Lara Jean baked in To All the Boys I've Loved Before!
"When someone's been gone a long time, at first you save up all the things you want to tell them. You try to keep track of everything in your head. But it's like trying to hold on to a fistful of sand: all the little bits slip out of your hands, and then you're just clutching air and grit." 
I tag these awesome people!
As usual, if you aren't on this list but you want to go ahead and do this tag, consider yourself tagged!!
Thank you Tiffany for these beautiful tag graphics!!! Header photo by Roberto Nickson on Unsplash.
Giveaway winner announcement!!
The 2-year blogiversary giveaway has officially come to a close!! Thank you everyone who has participated!! I was actually a bit nervous hosting this giveaway, since I haven't really done a book giveaway before and I wasn't sure if it would be successful… However there was a great turnout and I'm so happy how many of guys participated!!! It's also awesome that we have entries from all over the world!!! You guys make me want to faint hahahaha :')
Now time to announce the winners!!!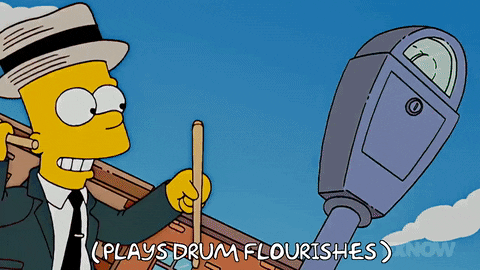 First prize: $40USD on BookDepository
Congratulations to Antonela from Argentina!!!
Second prize: $20USD on BookDepository
Congratulations to Reese from Spain!!!
I'll be contacting the winners shortly 🙂 🙂
How would you answer some of these questions?! What are your favourite summer activities?