Hey everyone!!!
To continue my 2-year blogiversary celebrations, I will be answering some of the questions that you guys have sent in! There were quite a lot of them, so I have divided them into two separate posts: reading & books (this one), and blogging/writing/life (posted on Thursday!) If you don't see your answer here, stay tuned for the upcoming post late this week 🙂
Favourite genre? (Kristi @ Confessions of a YA reader)
I love young adult books (even though I'm not technically a "young adult" anymore :P) I love the fast pacing, intriguing plots, and characters who I can relate to. As for genres within the YA umbrella, I used to be a huge contemporary fan, but this year I've been reaching more towards fantasy and science fiction.
Favourite childhood book? (Megan S)
Harry Potter is a given, but I also really enjoyed the Series of Unfortunate Events by Lemony Snicket and The Babysitters Club by Ann M. Martin.
Favourite book? (Liana) Favourite book to be turned into a movie? (The Orang-utan Librarian)
This is a hard question!!! My favourite book that I've read this year is The Seven Husbands of Evelyn Hugo, however my favourite of all time would still go to The Book Thief.
The Book Thief is already a movie, but I would LOVE to see The Seven Husbands of Evelyn Hugo on the big screen!
Favourite happy-ending books? (Linda)
This question is harder than I anticipated hahaha. First of all I have the memory of a goldfish when it comes to book so I actually don't 100% remember the endings of most of the books that I've read… And as much as I love happy endings, many of the books that I like actually has ambiguous or neutral endings. Anyway, to avoid spoilers I've just chose one book for this 🙂
Favourite author? (Kristi @ Confessions of a YA reader)
I've been a big fan of V. E. Schwab since I started book blogging, but it was in the past year that I've discovered Leigh Bardugo and Neal Shusterman. Angie Thomas and Becky Albertalli are also some of my favourites!
Favourite female characters? (Nina)
I love novels with strong female characters. Here are some of my favs: Citra (Scythe), Lila (ADSOM), Inej (Six of Crows), Penny (Emergency Contact), Hermione (HP), Evelyn Hugo, and Felicity (The Lady's Guide).
If you were stuck on a desert island, what fictional character would you want to be stuck with? (Sophie @ Me & Ink)
If I am stuck on a desert island, I would definitely choose a character who I can get along with and also someone with survival skills (because I am not too great at that hahahaha.) My pick would be Hermione Granger because she is nerdy like me, she's very cool, AND she can wield magic.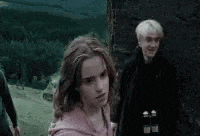 What characteristics do you find really annoying for a main character to have? (Sophie @ Me & Ink)
I find it annoying when main characters are beautiful/handsome and are the objects of affection of everyone in town (therefore creating at least one love triangle lol.) In general I don't like characters who are perfect and talented in everything.
What characters do you see yourself in? (Michelle J)
I immediately related to Felicity from The Lady's Guide to Piracy and Petticoats. She is ambitious and fierce, wasting no time when it comes to accomplishing her goals. Although I am not as ambitious when it comes to pursuing my career goals, I love to push my limits when it comes to creative projects (like writing! or sewing my wedding dress!)
What are some books you would recommend to everyone? (Kristi @ Confessions of a YA reader) Your favourite stand-alone books! (Nina)
My favourite series are Six of Crows & Scythe!
My favourite standalone are The Book Thief, Evelyn Hugo & Emergency Contact!
How do you choose which book to read next? (Jasmine @ How Useful It Is)
I have a TBR on Goodreads which is based on recommendations and reviews from the book blogging community… but aside from that there is no rhyme or reason to how I choose my books. I am a mood reader, so I just go with my gut feeling! If I hear about a book that isn't on my TBR that sounds like exactly what I feel like at the moment, then that's the one that I will read next.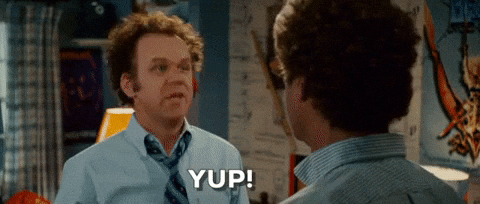 If you could re-write one book what would you choose and why? (Beth @ Reading Every Night)
Hm. I probably talked enough about Want, which I went into with high expectations but didn't end up liking. It has an intriguing premise and I liked the futuristic Asian setting, however I wasn't a fan of the characters (who are too perfect and talented and beautiful, see above) and I felt certain aspects were under-researched. If I were to rewrite the book I would definitely rework the characters.
What is your best/happiest reading memory for when you were a child? (Beth @ Reading Every Night)
When I was small, I used to listen to audiotapes of Journey to the West, a classic Chinese novel for children about the pilgrimage of a Buddhist monk and the Monkey King. At bedtime, my grandpa would read to me novels that he's written (I probably gotten my creative/writing genes from him!)
What are some of your favourite books? How do you choose your next book? Which character would you choose to be stuck on a deserted island with?
Psst!!! My 2-year blogiversary giveaway is still happening!! You guys have until June 15, 2019 at 24:00 (midnight) Pacific Time. I will choose the two winners randomly from the Rafflecopter entries (see below!) Winners will be announced on June 17. Click here (or the happy fishy below) to check out the giveaway post.