Hey friends!
Whoaaaaaa!? Is it REALLY the end of May already? Can you believe we are only one month away from the middle of 2019?! I am forever impressed by how fast time flies.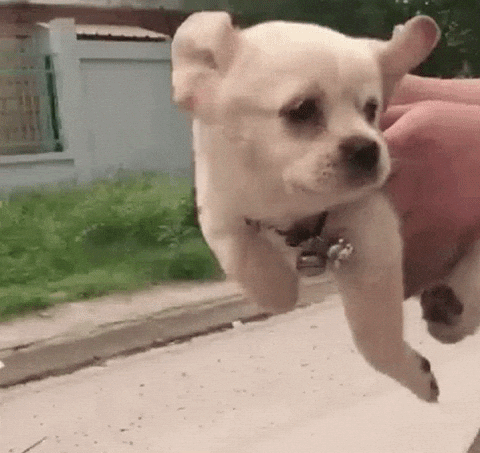 May was a good month for me. Unlike the hectic months of March and April, I really had some time to recollect myself and get my life together hahaha. I am glad that I had some quality reading, writing and blogging time. In general, it was nice to be able to slow down and breathe a bit and not feel like I'm going full-speed down a rollercoaster hahaha :')
These past few months have been a bit of an adjustment for me in terms of reading. While I used to read on my commute, now I bike instead of taking the transit. Because of this, my daily commute reading time has decreased from 80 minutes to…. zero. However, I re-discovered the wonderful world of audiobooks, which I can put on while I am walking my dogs, cleaning, crafting, or other relatively mindless activities!
In the month of May, I finished three books and started one. It is a slow pace, but now that I am going to make audiobooks a more regular thing, I am hoping to read more in the upcoming month!
Scythe (Arc of a Scythe #1) was AMAZING. I loved the characters, and the plot always had me guessing. Because of this, I couldn't help but pick up Thunderhead (Arc of a Scythe #2) right away. Lots of people have told me about how brilliant this sequel was; the hype was well-deserved because I LOVED it!!! Check out my reviews for Scythe and Thunderhead!
Wonder Woman (DC Icons #1) was the first superhero novel that I read, and I enjoyed it very much. It was packed with action and girl-power, which is super awesome. I was, of course, in love with Leigh Bardugo's writing which was the reason I decided to read this book in the first place hahaha. Check out my review here.
I've heard a lot of great things about On the Come Up, so I decided to give the audiobook a try. So far I am about 50% through and enjoying it. I like that this one is about music (specifically, rapping,) and though I did like The Hate U Give, I do appreciate that On the Come Up is a bit less political.
Current YARC Progress: 4 books out of 10
Okay, so I didn't read an additional book for YARC this month and I am slightly behind. I kind of just forgot about it hahaha. I will definitely keep YARC on my radar in June!
May was a great writing month for me. As some of you guys may know, I am continuing to work on draft 3 of Children of the Sun. It is going very well so far. I am feeling passionate about my characters and my story, and every day I am itching for the opportunity to write. My only complaint is that I don't get as much time to write as I would like!!
My goal for this month was to write 25K, and as of today I am at…
DRUMROLL PLEASE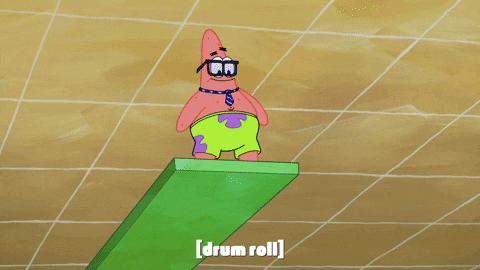 36872 words!!!!
This is how my month looks in terms of the word count progress:
As you guys can see, I've been fairly consistent in writing about 1K a day, although there are occasional days with 200-500 words or even 0 words. (By the way, I'm by no means saying that this is the way to go and everyone should aim for 1K a day. Everyone writes at different paces, some are faster and some are slower. My tendency is to go through my draft very quickly, though I usually have LOTS of things to revise and touch up on by the end of the draft. There is no right way!!)
I am almost done this draft. My novels tend to be about 100K words in length, so I guesstimate about 30-40K left to go 😀 I'll have to say that writing Children of the Sun V3 has been the smoothest that a novel has ever been for me. *knock on wood haha*
Some of the things that has helped me blaze through my novel this month:
I stuck with my Camp Nano habit of waking up an hour early in the morning to write. Some mornings are more productive than others. There are days when I get 1000 words down and there are days when I get less than 400 haha. However, all in all I love the feeling of waking up looking forward to spending some time with my characters before work.
Though I had previously been an avid laptop writer, ever since Nanowrimo last year, I started handwriting my drafts before transcribing it onto Scrivener. I tend to be a compulsive editor, but when I am handwriting, there is only so much room on the page I have to cross something out and rewrite hahaha :')
May has been a HUGE blogging month for me!!! First of all, Sophie's Corner celebrated its TWO year blogiversary! To celebrate this occasion, I decided to do a Q&A, and also my first ever giveaway!! Both the Q&A and giveaway ends on June 15th, so you guys still have plenty of chance to enter. Click below for the Q&A and giveaway link:
Some of you guys have also noticed that I revamped the blog graphics! Yup, now we have a nautical theme going on haha (and a dopey fishy that tells you "whale-come" :') ) I also had a chance to optimize the menus, so you may see the Writing and Reviews sections looking slightly different (and much better!!!) Over the next few days, I will be re-working the About and Miscellaneous sections, so you might notice some additional changes as well.
One of my goals as I go into my third year of blogging is also to becoming more consistently active on other platforms, such as Goodreads, Instagram, and Twitter. I've recently been transplanting my reviews onto Goodreads, and gotten a bit addicted to the Twitter-verse. Instagram has been a challenge for me (because I am still clueless when it comes to taking beautiful pictures of books, so I've mainly been just stalking other people hahahah….)
Last but not least, here are some of my favourite posts this month!!!
Beth @ Reading Every Night wrote about her book blogging firsts! Beth is one of the bloggers that I've known for a while now and she's been around for longer than I have, so it was very inspiring to read about how she began blogging!
Madeleine @ Caffeine & Writing Dreams wrote an inspiring letter to aspiring writers! I tend to be a goal-driven person who lives for the future, but this post reminded me to take a step back and focus on the journey, rather than the end goal.
I discovered Luna's Positivity Press, which is a feature for writers and bloggers who have positive stories to share. What a wonderful way for writers to connect!
Kay @ Hammock of Books wrote this awesome review for Starfish which made me want to read the book even more!
Paige @ Currently, Lately discussed her insights after making the decision to not check her phone in the morning. Checking my phone is something that I do every single morning- I almost rely on it to wake up! However now I am wondering if this is a habit I should adopt!
Marie @ Drizzle and Hurricane Books talked about book blogging with anxiety, which is such an honest and insightful post.
The Orang-utan Librarian celebrates their 4th year blogging, which is simply, breathtakingly AMAZING.
Life was very, superbly manageable this month. Work wasn't too busy so I had plenty of time to spend on my hobbies. Wedding planning is slowly rolling along. I am glad to see that some fo the details are beginning to pan out. Here is my wedding dress update 🙂
Here are some plans for June!
More reading… in the form of audiobooks! Including 1 YARC book!
My June writing goal is to FINISH Children of the Sun! YES, you've heard me right! If you want to be a beta-reader, give me a shout in the comments below 😀
More blog theme fine-tuning
More presence on Goodreads, Instagram, and Twitter! (Are you active on any of these social media platforms?! Drop me a comment and I'll follow/friend you 🙂 )
Sewing the wedding dress. Maybe, maybe, juuuust maybe…. finish it?!
How was your May? How do you like this new nautical theme?! Did you leave a question for the Q&A? Let me know how we can get in touch on Goodreads, Instagram or Twitter!!