Hey everyone!
Wow, is it already April?! (I think I've been saying this every single month ever since I've started blogging and… I don't think I will stop hahaha. Time always flies.)
March was a rollercoaster for me. It was definitely much more hectic than expected. I went on a trip to Australia (YAY!!!!) but then afterwards…… life promptly happened. But that's how it is sometimes, right?
All in all, I am alive and well and happy and SO excited about everything again (yup, back to my normal self.) So all good 🙂
Reading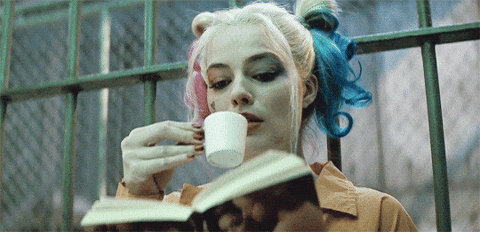 March was a wonderful reading month for me! Thanks to having lots of plane time (yes I love plane rides… is that weird??! hahaha), I was able to catch up on some books that I've been wanting to read for a long time. Some of these books I really ended up enjoying, which is awesome!!
I finally got to read The Seven Husbands of Evelyn Hugo!! It was a bit nerve-racking since I've heard SO much GOOD things about this book all over the blogosphere, but the book still managed to impress me!!! This is my favourite read of 2019 so far! Check out my review here! (★★★★★/5)
The Lady's Guide to Petticoats and Piracy (Montague Siblings #2) was awesome!!! I really loved the strong female characters in this novel who are SO inspiring. To be honest I wasn't too big of a fan of The Gentleman's Guide BUT this was SO MUCH BETTER. Check out my review here!! (★★★★/5)
I was so excited about Not Your Villain (The Sidekick Squad #2) after reading Not Your Sidekick which I really enjoyed, but……… this was a bit of a letdown. Although I loved the LGBT+ rep, not much happens in this second book. It felt like a long and drawn-out set-up for book #3. Review coming up! (★★/5)
Flowers for Algernon had been on my TBR for a while. It talked about an interesting concept: Does becoming more intelligent mean becoming more happy? Although this book wasn't without its problems, I enjoyed the story in general and it brought tears to my eyes 🙂 Review coming up! (★★★/5)
Let's Be Legends was a short-story about a girl who murdered her boyfriend. It was an interesting and haunting read, reminding me a bit of We Were Liars. I wished that this was a longer story with time for development of the characters and their relationships. Review coming up! (★★★/5)
I just started reading Girls of Paper and Fire (as in, literally JUST started haha) and I already feel like I will love this book hahaha…
A History of Magic and Do Androids Dream of Electric Sheep are unfortunately my DNFs for this month. I don't dislike them, but I am just not in the mood for them at this time unfortunately.
Current YARC Progress: 3 books out of 10 (I am a "Philippine Tarsier" right now but maybe by the end of the year I will be a "Indian Cobra?!" Who knows!!)

Writing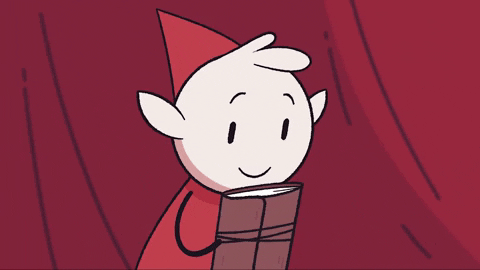 I am getting ready to rewrite Children of the Sun, so this past month I went back to the drawing board. Right now I finished creating character sheets for each of the MCs and supporting characters. The plot will essentially stay the same however I will be changing most of the scenes (why oh why do I have to make each draft an almost complete rewrite?! If anyone knows the answer to this please tell me) By the time you read this at the end of the month, hopefully I will have finished an updated list of scenes and lots of world building haha.
GUESS WHAT APRIL IS!??! YES!!! It is CAMP NANOWRIMO AGAIN!! Do I get to jump up and down and scream?!?!?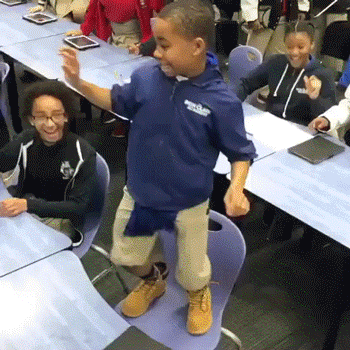 (Yes I do hahaha.)
For those who don't know, Camp NaNoWriMo is a writing challenge for writers that takes place each year in April and July. You can set your own writing goal (whether it is word count or minutes.) The best part is that you can join "cabins" in which cabin-mates can cheer each other on! (For those who are interested in Camp NaNoWriMo and looking to join a cabin, give me a shout! Our cabin is looking to recruit a few new members 🙂 )
Blogging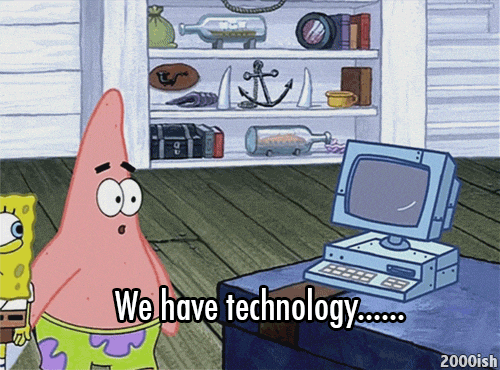 It's been a quiet blogging month for me. First of all, because of my vacation I was on hiatus for the first 2 weeks. I was hoping to reply to some comments and blog-hop a bit during the down-times, but….. Internet access was a problem hahahaha. (Good intentions :') )
Here are some blog posts that caught my attention this month. Be sure to check out these awesome bloggers 🙂 🙂
Dominique @ 3C Style shows off her Upcycled Army Coat! Being a big fan of sustainable fashion and DIY, I was amazed by this classy yet edgy creation!
Caro @ Bookcheshirecat talks about characters that have big Hufflepuff energy! I am 100% Hufflepuff hahahah and I ADORE Hufflepuffs in books and movies. Needless to say I loved this post so much!
Nyx @ Drizzle and Hurricane Books talks about what her ideal reading nook looks like! This post made me daydream about what I want for my own reading nook haha 🙂
As you can see, unfortunately not too much blog-hopping this month, however I am really hoping to amp up the energy for April because it will be my blogiversary in May (WHAT ALREADY!??! yes it's true hahaha :') )
Current Discussion Post Challenge Progress: 4 out 12 (which is not bad I'd say!!!)
Life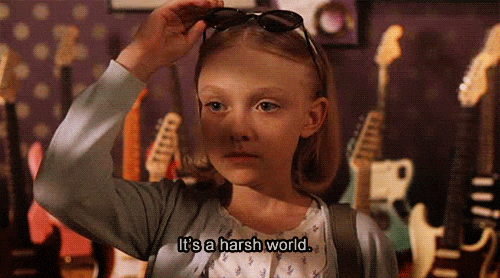 So I went on vacation to Australia and it was super AWESOME and FUN and RELAXING and everything I needed it to be. I should make a post about this soon hahaha 🙂
However then LIFE hit me smack on the face. And it had to do with my dog Charles (yes he is doing fine but he got into big trouble with my dog sitter while we were away, *sideway slit-eye glance at dog*) Because of this I had a tough 1-2 weeks getting stuff sorted out. #Adulting #Notfun
Thankfully, now things are back to normal. Phew. And the weather is warmer and sunnier and so it is all good 🙂
We did a teeny little bit wedding planning and booked our getaway after the wedding (yay!!!!!)
What's Happening in April
Lots and LOTS of writing because of CAMP NANOWRIMO (YAY)
2 YARC reads!
1 Discussion post!
More wedding planning madness haha 🙂
How was your month of March? What were your favourite reads? Are you participating in Camp Nanowrimo?! (Let me know if you are looking for a cabin to join!!!)