Hello everyone!
YUP. You heard me right. I feel like I've been writing Never Forget for the LONGEST time (though, actually, it's only been 2.5 months which is quick for me) and I am finally done.
DONE.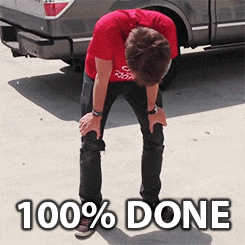 Phew. That was a tough process. Don't get me wrong, I loved this novel to bits. I loved the characters, the plot tore me apart, the story was on my mind even though it's been a few days since I finished it. But… it was tough. I struggled with the last third of the novel, when I completely ran out of ideas about how the good guys were going to beat the bad guys. On reflection, it was really because I didn't outline the ending enough (which seems to be a recurring pattern for me- I know exactly how the first 2/3 of my novels will pan out, and… then things get vaguer and vaguer haha.) I also ran out of steam especially after the burst of writing that I did during Nanowrimo.
But I did it haha 🙂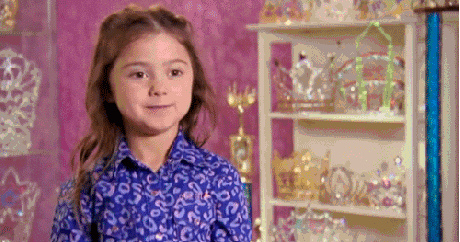 Here is my word count graph. As you can see, I got a huge amount of writing done in November, and it kind of petered off in December and January lol.
Oh well, life happens 🙂 I think I gave my best given the circumstances of how December and January played out. Despite the trials and tribulations, Never Forget has a special place in my heart.
Wait… What is Never Forget about again?
It is 2050, ten years after the collapse of the World Wide Web. Virtual reality video games, self-driving transportation pods, and automated military jets have long been taken off the grid. Landline telephones and the post office are back in service. Welcome to the Digital Dark Age.
Remington Wu, a Chinese-Canadian barista who makes a mean morning espresso at the local cafe, hides two secrets: the ability to remember every detail of his mundane life with machine-like accuracy, and a peculiar hobby. In his spare time, he scours pawn shops for remnants of the technological boom of the 2030s, and he is determined to find signals of the lost Internet from his apartment rooftop. When Remy connects an old modem to his phone line and sends a ping, his pen-pal baby sister Chloe shows up on his front doorstep, along with the pastel-haired, axe-wielding Ria who only Remy can see.
A snippet
As Sam drives on, Ria rests her elbows on the window ledge and her chin on her forearms. She gazes up into the sky, where stars shimmer. If she squints her eyes, the little lights blur, and she imagines a city beneath them. She's always thought that if she were high up enough, their city would look like a blanket of stars in the night. And conversely, maybe the stars in the sky are really just city lights, and all they have to do is to get high up enough.
This is what she tries to tell Sam. "Have you ever thought, if we can fly up there, really up there, close enough to touch the sky, we'll discover a whole city?"
Ria scrutinizes Sam's reaction, waiting for her to look at the sky just as she just did, to muse at the ingenuity of the idea. But Sam's blue eyes stare straight at the road ahead.
"Uh," Sam says. "First, we need a spaceship to do that. Second, you'll need to be an astronaut, and you're studying Communications, remember? That's kind of the opposite. Third-"
"Ugh, you're being logical again Sam. Remember our rule? This logical, sciencey part of our brains, it goes off-duty on the weekends."
"Logical part of your brain," Sam says with a snort.
It's an attempt at humour and usually Ria would roll with it. But today Ria doesn't laugh. She has known Sam for nearly two years, ever since they started university, and since their first Psychology class together they have been inseparable. But sometimes when Ria talks to Sam, she hits a wall. It's like Sam doesn't see the world like she does.
"Hey. I mean," she says with a sigh, "don't you think that there is something else out there, somewhere?"
"Uh, aliens? Ghosts?"
"No. I'm serious. What is out there? What is outside this university, this city, this country, this world? Are we really alone? Are we really just the only thinking, breathing beings that are alive in this big, vast universe?" Ria follows Sam's unflinching gaze forward at the road ahead. At 3 past midnight, it is pitch black, just the blur of white where the paint marks the pavement ahead and a pale white cone where their headlights illuminate the road. 
What's next?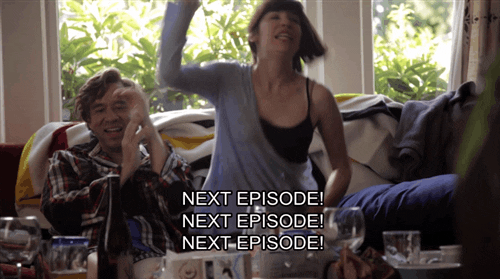 I've written a LOT in the past year, and I am definitely still passionate about writing. However, given everything that is going on, I'm going to take it slower (at least, writing-wise) in 2019.
My first step is to edit Children of the Sun (remember that one!?) Currently it is in the beta-reader stage. I'm hoping to make draft 3 a super awesome one, and post it on Wattpad (yup. I'm think I'm going to take the leap, but I'll see how I feel 🙂 )
I am looking forward to taking on a few more beta-readers for Children of the Sun, which is a YA sci-fi, so please do let me know (via comment or email) if you would like to take part! It is a fairly short one (53K words, or 230 pages with generous spacing.) Here is more information about this novel plus a snippet.
I am looking forward to participating in Camp Nanowrimo in April and July (woohoo!!!) and I am also hoping to do Nanowrimo in November again with a new novel idea.
Are you an outliner? What method do you use for outlining your novel? (My favourite is the Snowflake Method!) How is writing going for you? What are your writing plans this year? Last but not least, let me know if you would like to be a beta-reader for Children of the Sun 🙂