Hey everyone!
Wow, can you believe that it is that time of year again? 2018 flew by for me. I felt like it was just a short while ago when I was deciding on my 2017 TBR. How can it already be the end of December?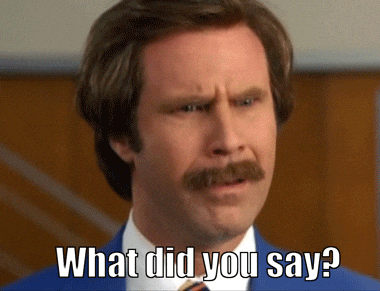 So! I thought that I'd sum up my reading this year. What better way to do this than to share my 10 favourite books from 2018? (A quick heads-up here, these are the favourite books that I've read this year, not my favourite books from the 2018 releases!)
By the way, these are not in any particular order. I tried to rank these books but it is too hard! Also, I slightly cheated a bit by lumping books of a series together haha xD
1: Six of Crows & Crooked Kingdom by Leigh Bardugo
In general I am wary about books that have a lot of hype, and there was a LOT of hype about this series. However Six of Crows had me hooked from chapter one. I loved the amazing characters who were flawed and lovable, and the plot twists that had me on the edge of my seat. I also loved Crooked Kingdom and enjoyed it just as much if not more than Six of Crows. (Check out my reviews for Six of Crows and Crooked Kingdom.)
2: Warcross by Marie Lu
Want to read a YA sci-fi with loads of action and sizzling character chemistry? Then Warcross is the book for you! This is another book that I feel deserved every ounce of hype that it got! (Check out my review!)
3: Harry Potter & The Goblet of Fire by J.K. Rowling
Did I not shout out to the world already that the fourth Harry Potter book is my favourite in the whole series!? (Oh right I probably have, many many times.) I loved re-reading this book and reliving Harry's experience in the Triwizard Tournament. I loved that the plot thickened in The Goblet of Fire, while it was still action-packed and fun. I loved that Harry and his friends were growing up! And last but not least, we got to see lots of Cedric Diggory in this book! (Hufflepuffs rule! Roar!) (Check out my review here!)
4: Emergency Contact by Mary H.K. Choi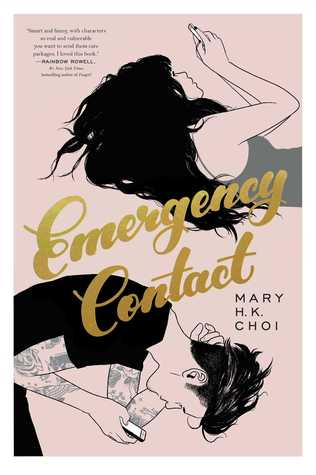 Emergency Contact is my favourite YA contemporary pick for this year. I loved how relatable the characters were and how the storyline was sweet and subtle while being grounded in reality.
5: Brokeback Mountain by Annie Proulx
I loved Brokenback Mountain which was beautiful and heartbreaking at the same time. It was short (only 55 pages) but reduced me to tears :')
6. To All the Boys I've Loved Before / P.S. I Still Love You / Always and Forever Lara Jean by Jenny Han
Another series that was super hyped!!! At this time last year, everyone was talking about the Lara Jean series (and this series still pops up on my WordPress feed once in a while!) At first I didn't think much of this series. Judging from the Goodreads summary it sounded like another sweet and fluffy YA contemporary read, but it turns out to be all that and more. I loved ALL the characters and the relationships between them. I loved how parents were portrayed in these books- parental, yes, but caring. I loved how this series made me laugh and cry. (Check out my series review here!)
7. Vicious by V.E. Schwab
This book just exudes AWESOME. While listening to the Vicious audiobook, I was impressed again and again by the amazing characters and the fascinating storyline! (Check out my review here.)
8: Adulthood is a Myth & Big Mushy Happy Lump by Sarah Anderson
Don't we all need a light-hearted comic every now and then? I absolutely loved the Sarah's Scribbles series. Each book is a compilation of short comics about the struggles of adult life. I loved how funny and relatable each of the comic strips are!
9: Dear Martin by Nic Stone
I loved Dear Martin's take on issues such as police brutality and racism. Even though it is written in Justyce, the main character's, point of view, we learn the perspectives of the other characters as well. (Check out my review here.)
10: The Book Thief by Markus Zusak
Last but not least, how can I not mention The Book Thief? I've known about this book since forever, but it is only this year when I decided to pick it up. Usually historical fiction is not a genre that I gravitate towards, but I absolutely loved this one. I loved the characters and I enjoyed learning more about the historical setting. This was a book that made me smile and gave me lots of feelings, and it is definitely one of my all-time favourites :')
What are your favourite reads of this year? Does anyone else find it immensely difficult to "rank" our favourite books?!