Hello everyone!
How is it going? Wow is it already more than halfway through November? And do we only have a week-ish left of Nanowrimo? I can hardly believe it because this month passed in a blink!
Today I will be doing the Rising Author Tag which I saw on Beth's blog! (Do check out her post because her WIP sounds absolutely fascinating!) I haven't done a tag in a while and this one seemed to overlap with what I wanted to write about in this post, AND it looked like fun, so I thought I'd give it a try 🙂
Rules:
No tagging back
Tag four people
Thank the person who tagged you
Come up with 10 new questions
What is your current WIP about, and what's its status? (ie. plotting, writing, editing, etc.)
The novel that I am writing for Nanowrimo is titled Never Forget. I've shown a blurb several weeks ago, but I decided to rewrite it based on the feedback of some friends. Hopefully now it is better 🙂
It is 2050, ten years after the collapse of the World Wide Web. Virtual reality video games, self-driving transportation pods, and automated military jets have long been taken off the grid. Landline telephones and the post office are back in service. Welcome to the Digital Dark Age.
Remington Wu, a Chinese-Canadian barista who makes a mean morning espresso at the local cafe, hides two secrets: the ability to remember every detail of his mundane life with machine-like accuracy, and a peculiar hobby. In his spare time, he scours pawn shops for remnants of the technological boom of the 2030s, and he is determined to find signals of the lost Internet from his apartment rooftop. When Remy connects an old modem to his phone line and sends a ping, his pen-pal baby sister Chloe shows up on his front doorstep, along with the pastel-haired, axe-wielding Ria who only Remy can see.
Do you plot things out and/or outline, or just figure it out as you write?
I am a proud plantser!!!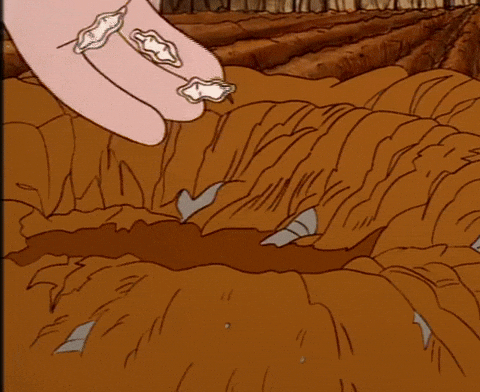 Plantser
plant·s​er | \ˈplan-tsər \

Someone who is not either a planner (outlines all aspects of their novel) or a pantser (writes where their hearts, or pants, takes them) but somewhere in between.
I like to outline my novel (using the Snowflake Method!) and come up with detailed character sheets, plot and subplot summaries, and list of scenes prior to starting my novel. However I find I don't go into detail about the specifics of each scene like the planners that I know. When I start writing a scene, I only have a high-level idea of what is going to happen and I love making things up as I go along.
What are some book ideas you want to write in the future?
My next step after Never Forget will be to go back and edit some of my recently-finished but unedited manuscripts, including Children of the Sun and Shapeshifter (remember those!??!) 
However!!! While writing Never Forget, an idea came up in my mind…… What is it like to live in a colony in the centre of the Earth!? (It's probably impossible either because it is too hot or too cold, which shows you how much I know about Earth geology hahahah, however impossible possibilities make great book ideas right?!)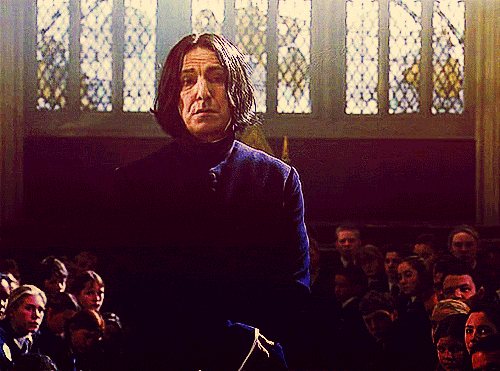 Out of the characters you've written so far, who are your favourites?
Wow this is a hard question! I'd say Chloe Wu, who is Remy Wu's little sister, is my favourite right now. At first glance, she is the opposite of what you would think of as a strong female MC. She is whiny, spoiled and afraid of being on her own. Chloe's life is a mess: After a disastrous relationship fallout with her ex-boyfriend, she drops out of university, and, fearing confrontation with her adoptive parents, she moves in with her brother in Vancouver. Despite her shortcomings, Chloe has an ingenious mind, more than she gives herself credit for, and she is fiercely loyal to those she trusts.
What's your writing routine, if any? (ie. snacks, music, time of day, location, etc.)
Music and tea are musts!!!
During workdays, I wake up an hour early and head downtown for work. I start off my writing by typing up a short blurb on my phone during my commute (300-500 words). Then I plop down in a cafe for 1 hour before work with my notebook and pen and start writing! In the evening after work, I pool all these words together in Scrivener document on my laptop.
During weekends or days off, I do some writing at home or at a nearby cafe 🙂
Show your WIP's aesthetic in images or words (or both)!
Haha I haven't done any official aesthetics for my novel yet. However, here are my Pinterest boards which I use mainly to get an idea of what the characters and settings look like:
What (or who) motivates you to write?
I am motivated by how much I love my story and my characters, and I know that if I don't finish my story, it will just… disappear. Which is a scary thought.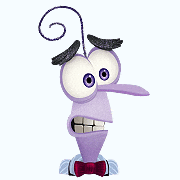 Related to this, I am motivated by FEAR. I want people to read my story, and I look forward to being able to be published (in which ever way, shape or form!) and I am terrified that one day on my deathbed I will regret not having done the things that I always wanted to do. I know this may sound like an exaggeration, but there are days when life gets busy and writing is hard and I am so afraid that I would never get to be the writer I've always wanted to be. And that motivates me to get off my butt and write haha.
Lastly, I am motivated by you guys here on this blog and to my amazing writing buddies that I've found here (you know who you all are <3). It's so great to know that I am not alone. It is motivating to know that there are people out there who care about my stories and my writing, and to have people around me who are also pursuing their writing goals 🙂
What do you find is the easiest part about writing? The hardest?
The easiest part is when the writing flows and I forget that I am writing, and I let myself be completely ingrained in the story itself. For me this is most likely the very beginning, the climax, and the resolution of the novel. I absolutely LOVE the burst of energy when I get to the end of the novel and suddenly I get superhuman powers and can write for hours and hours on end haha 🙂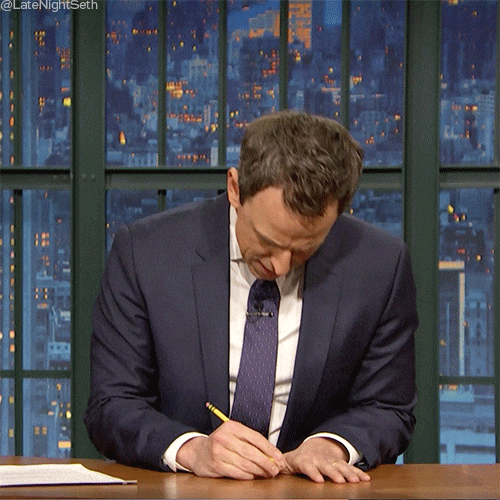 The hardest part is to start writing! There are definitely days when I am dragging my feet to the desk, thinking "oh darn, I have to wriiiiiiiiite" like a zombie haha. But once I get started, I am usually over the hump. On other days, it is hard to find time for writing when my work days are already hectic.
What genre will you never try, and why?
So far I have written YA or adult contemporary, science fiction, fantasy, and dabbled a bit in mystery/horror/paranormal. I might be a bit too shy to write erotica haha 🙂
Share a tiny (or large) snippet/excerpt of your writing, if you're comfortable!
Oooooh I love to share snippets, although I think this is the first time I am sharing a snippet from this novel!
Jay reaches for the virtual reality goggles and a liquid crystal display screen that Remy guesses must be a portable tablet from the late 2010s era. To Remy's dismay, Jay throws them haphazardly into the boxes. They land with a clang.
"Them gadgets, they take too much space than they are worth. An' no one knows what to do with 'em. That's the problem," Jay grumbles. "An' ye know what son? I'mma business man, I go with the market, ye know? Some things are in demand and I sell 'em, some things no one want, I might as well make room for more clothes or heck, lamps, or somethin'. Ye know? I know ye like them gadgets, Remy. But they come in more than they go out. Everyday someone wants to sell an old VR headset or one o' those VR contact lenses or some holographic ambience generator. I pay too much money for them than I make back. They losin' me money."
"You're just going to throw them away?" Remy says, his mouth drops open and the question stings as the words leave his mouth.
"Ye. What else?" Jay says, then he nods at the back of the room. "Ye see those sofas? I give them two days, three max. And ye see the books on the shelves? Hot commodities these days, actual paper books, ye know. In a week they'd be replaced by a new haul. But these?" He gestures to the shelf of electronics behind him. "Heh. I've been with half these babies for a decade."
Remy's eyes are fixed on the box of gadgets in a disarranged heap in the old paper box. They look sad, forlorn, as if they'd once been the apple of their owner's eye, but now, abandoned and forgotten. Remy remembers.
"I'll take them. How much?"
I'm going to tag these awesome writers 😀
I know the tag is asking me to list 10 additional questions, however I would actually want to know how you would answer the same 10 questions I answered above!
If you are in love with your WIP and you want to shout about it to the world, then consider yourself tagged!
How is November going for you? What are your writing habits? Are you a planner or pantser (or a plantser like me?) Tell me more about your WIP!